Your Trusted Local North Shore Sydney Plumbers
Our team of experienced, reliable North Shore plumbers are on hand to carry out a huge range of plumbing installations, repairs and maintenance for your home or business.
Our award-winning plumbers provide high-quality solutions for everything plumbing related, green plumbing, leaking taps, burst pipe repairs, blocked drains, hot water, gas fitting, backyard drainage and more. No job is too big or small, you can expect us to deliver exceptional prices at an affordable price. Book our friendly plumbers today.
Book North Shore Plumber Now - $0 Callout Fee*
*T&Cs apply
Residential and Commercial Plumbers North Shore Sydney
From leaking taps to blocked drains, burst pipes to appliance installation and everything in between, we offer all the plumbing services you could need at your home or commercial property.
We offer a huge range of residential and commercial plumbing services including:
Blocked grease trap
Toilet not flushing or blocked
Blocked sink in kitchen or bathroom
Garbage disposal system problems
Gas fitting - installations, repairs, and testing
New fit outs, renovations and system upgrades
If the plumbing services you are looking for are not listed here, please give us a call and we would be happy to help you.
24-hour Plumbers North Shore Sydney
Urgent plumbing problems like a burst pipe or a hot water heater breakdown can happen at all hours of the day or night. Issues like these to essential systems in your home or business need immediate attention which is why our team is available 24/7 and can fix the problem promptly. We provide reliable solutions for various plumbing emergencies like:
Burst pipes
Gas leaks
Blocked drains
Blocked toilets
Hot water repairs
Leaking taps
Low water pressure
Water hammer
If you are experiencing any plumbing issues, Simply call us on 0488 801 003. We will be there in a flash and our emergency plumbers will get your plumbing system up and running fast.
Commercial Plumbers North Shore Sydney
Most businesses rely on a well-functioning plumbing and drainage system. Plumbing issues can quickly reduce productivity or, in extreme cases, stop operations altogether. By carrying out prompt repairs and scheduling preventative maintenance our team can help to keep your business running smoothly, all year round.
Our plumbers have a wealth of practical industry experience from working with a huge range of businesses across the North Shore and understand the importance of minimising the impact of repairs and maintenance. We can carry out work when it suits you and your business, between shifts, during downtime, or after hours.
Qualified and Award Winning North Shore Plumbers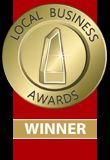 There is an old saying that goes "If you can't explain it to a 6 year old then you don't understand it yourself". Our plumber undergo regular training to stay up to date with the latest plumbing standards as well as plumbing technology and proceedures. We enjoy our work and can answer any question that you have to do with plumbing. When a Pure Plumbing Professional does work on your home, you can be rest assured that you are getting the best service in the industry.
We are the proud winners of the Local Business Awards. This says to us that the level of service that we give to our customers has been well received. Our main focus is always to put our customers first as well as being prompt, friendly and professional.
Why choose us as your North Shore Plumbers?
No call out fee - we don't charge a hefty call out charge*
All work guaranteed - every job we carry out is backed by our lifetime labour guarantee*
Fixed the first time - it's fixed the first time, or it's fixed free*
On-time guarantee - if we're late to your job we'll knock $5 off your bill for every 5 minutes we are delayed*
Tidy - We will clean up the mess we make and leave your home in immaculate condition
*T&Cs apply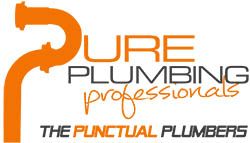 Book Your Local Reliable North Shore Sydney Plumbers
For all your residential or commercial plumbing requirements, give us a call today on 0488 801 003 or complete our online plumber booking form.
Frequently asked questions
When do I need to get building over or next to assets approval?
How often should plumbing be replaced?
Is water hammer causing annoyance on your premises?
Looking for more than Plumber in North Shore?
We provide additional services in North Shore