Need to locate a pipe or water leak?
Our thermal imaging cameras are used to detect a number of plumbing issues, which if left undetected, could prove to be very costly and even dangerous. It is the perfect tool to detect blocked or broken pipes and other plumbing related issues.
Book Plumber Today - $0 Call Out Fee*
*terms and conditions apply
By running hot water through the pipes, the heat from the water radiates and the problem areas become clearly visible on a thermal image. Even if the pipes are laid under the floor or inside a wall, it's possible to detect the exact location of any plumbing problems or leaks.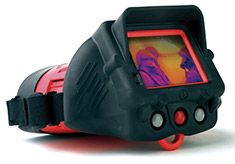 Our thermal imaging cameras can be used for the following:
Locate hot pipes in walls (plastic or copper)
Locate cold pipes in walls
Trace burst pipes in walls
Search for roof leaks
Locate insulation in walls and ceiling
Find floor heating wires in bathrooms
Testing water temperature
Uncovering dampness in walls and floors
Leaking detection - from shower bases and bath seals
Finding energy leaks through windows and doors
Testing solar hot water panels
Uncovering leaks from air conditioning units
Measuring pipe re-liner resin temperature
Locating blockages in aerial stack work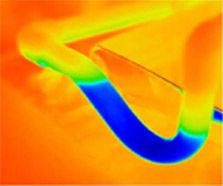 Thermal imaging services can save you time and money by detecting costly plumbing problems precisely and easily allowing our team to fix leaks with the least amount of fuss and time.
What are the benefits of thermal imaging?
Detect Plumbing Issues
Blockages in pipes may be quickly located and addressed with a thermal imaging camera – enabling immediate response if required. The use of this non-destructive technology provides for proactive action to be taken – before the problem worsens.
Non-Invasive/Non-Destructive Testing
Thermal Imaging enables us to attend to repairs quickly, easily and safely and minimises the need for building disassembly – this means minimal repair time, labour costs and disturbance for you.
The thermal imaging experts
For all your thermal imaging requirements contact Pure Plumbing Professionals on 0488 801 003 or use our online booking request today.
*Conditions apply. Speak to our friendly team for details