Do you have a Sydney blocked drain that needs attention?
Is the plumbing in your bathroom clogged and draining slowly? Is the sink in your work kitchen blocked and causing problems? Is the laundry drain not working like it should? Pure Plumbing Professionals can help. Leaving a blocked drain until it is too late can be messy, time consuming and expensive, so call our fully qualified blocked drain team today. We offer drain cleaning, blocked sewer services, no dig pipe repair and so much more, so get in contact to learn more.
Book Drain Plumber Today - $0 Call Out Fee*
What are the signs that you have a blocked drain?
Blocked drains can hit residential and commercial Sydney properties at any time, with a few common signs and symptoms to look out for:
Foul smell.
Slow draining.
Toilets that back up instead of flush, such as the toilet water level rising.
Pools of water on your lawn that do not dry out.
Gurgling noises.
If you locate any of the above, give Pure Plumbing a call on 02 8188 5339 and we can assist with all your blocked drain needs in Sydney.
What can happen if you leave a blocked drain unattended to?
A blocked drain can become a serious matter very quickly in either your Sydney home or workplace. A poorly functioning sewerage system or stormwater drains can cause a range of unwanted problems. These include:
Blocked toilets and sinks.
Negative health effects on occupants.
Foul smelling environment.
Increased bacterial and germ presence.
Breeding ground for disease-causing insects like mosquitoes.
Potential flooding during rainy seasons.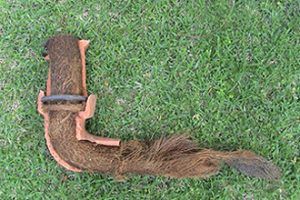 Fully qualified blocked drain experts servicing Sydney
At Pure Plumbing Professionals, our blocked drain plumbers use the latest technology and best quality products available on the market. We have extensive experience dealing with all kinds of drainage and sewer systems. Our plumbers are fully licensed and qualified to tackle all blocked drain situations. Don't risk a build-up of grease, hair, food or scum - our plumbers will guarantee that your drainage system is clean, clear and fit for service once they're finished the job.
What blocked drain options do we offer across Sydney?
Our blocked drains services include:
Where do we provide blocked drain services in Sydney?
Pure Plumbing offer blocked drain services to the following regions:
If your location is not listed above, give Pure Plumbing a call today and we can discuss all your blocked drain needs.

Why choose our Sydney drain clearing team?
The Pure Plumbing team offers top quality industry service and workmanship across Sydney, including:
Our fully qualified plumbers provide a comprehensive range of services.
We have industry leading tools and equipment to ensure every job is done right.
We take pride in doing a quality job, which is why we guarantee all our work with the Pure Plumbing Quality Guarantee – 'It's fixed the first time, or it's fixed free'.
We charge by the job, not by the hour.
All our work is completed to or above all regulations, codes, and standards, therefore all our labour comes with a lifetime guarantee.
Frequently Asked Questions about drainage solutions
How do you repair a drain in a concrete floor?
Who is Responsible for Stormwater Drainage?
How do I report a blocked drain to council?