Expert toilet plumbers offering installation & repairs
Pure Plumbing Professionals have all your toilet plumbing needs covered, from new toilet or bidet installations to leaking toilets and repairs, our team can get the job done on time, quality service guaranteed. No call out fee and fixed prices for all jobs.
Book Plumber Today - $0 Call Out Fee*
*terms and conditions apply
Blocked toilet and toilet repairs
Our plumbers keep a range of frequently used parts to get your toilet fixed quickly and with minimum fuss. Whether it's blocked or the toilet leaks when it is flushed, we can restore your loo to working order. Your problem may seem unusual but we regularly see a huge range of toilet plumbing issues such as:
constant running
toilet leaks
blocked toilet
broken toilet seat
cistern damaged or leaking
broken seal
the toilet not flushing
leaking toilet tap or pipe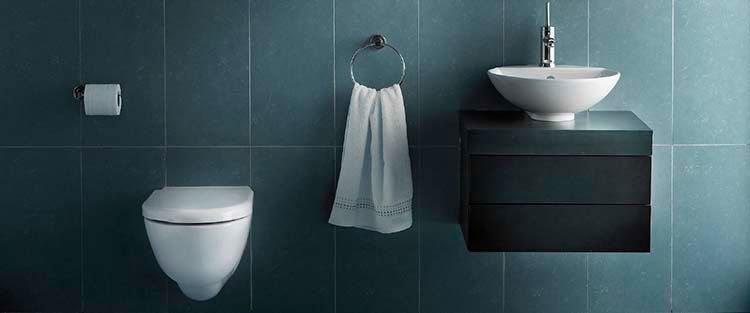 Leaking toilet tap
Fixing a toilet tap is a very simple job, however, a leak behind the toilet can often go unnoticed for weeks (especially if you live with small boys!?). Not sure where the leak is coming from? Give our team a call, we'll get to the bottom of the problem.
New or replacement toilet installations
Renovating or just need a new toilet put in? We can install a range of new toilets including:
Find out more - Toilet bidets and backflow prevention
Upgrade to a water saving option
Modern 3 or 4-Star dual-flush toilets can significantly reduce the water usage of your home, especially if you have more than one toilet. Upgrading from a single flush model to a dual-flush toilet can decrease each flush by around 9 litres.
Toilet plumbing Sydney north
For all your lavatory, dunny, loo, or throne plumbing requirements contact Pure Plumbing Professionals on 0488 801 003 or use our online booking request today.
Plumbing emergency?
Get onto our emergency plumber fast by calling 0488 801 003.
24 hours a day, 7 days a week.
*Conditions apply, speak to our friendly team for details.
Frequently Asked Questions about plumbers
What plumbing work can I do and when do I need to call a plumber?
What are the different toilet options?
Why do I have low water pressure in my home?