We can fix your hot water system fast
No hot water? Hot water system leaking? We can help with these and many other hot water system repairs across Sydney north. Our professional plumbing and gas fitting team work with all styles of hot water systems including: Gas, Electric, Solar, Heat pump, Instant, and Storage.
DEAL - Book Hot Water Services and Get 10% Off*
*Terms and Conditions Apply
All the leading hot water system brands
We repair a full range of makes and models from all the leading hot water system brands.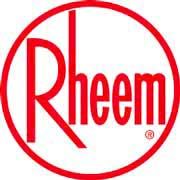 As our team service such a variety of hot water heaters we keep many of the parts needed for your repairs with us all the time. This means we can quickly repair your hot water system and restore hot water to your home fast.
Common water heater issues
Hot water system repairs often involve a range of issues such as those listed here, most of which are a simple fix or part replacement. It's important to schedule regular servicing of your system to avoid unnecessary breakdowns and to extend the life of the water heater.
no hot water
hot water runs out really fast or is not heating up to the desired temperature
water too hot
pilot light won't stay on
leaking storage tank
brown or rust coloured water
smelly water
noisy system
sacrificial anode needing replacement
unusually gas or power bills
Hot water system repairs Sydney
Contact Pure Plumbing Professionals for all your hot water repairs. Whether it's a noisy system, the pilot light won't stay on or any other issue, our experienced team is on hand. Call our Sydney plumbers on 0488 801 003 or complete the booking request today.
Hot water emergency?
Get onto our emergency plumber fast by calling 0488 801 003.
24 hours a day, 7 days a week.
*Conditions apply, speak to our friendly team for details
Frequently Asked Questions about hot water
7 Good Reasons To Go for Solar Hot Water System
How do hot water systems work?
Cost of hot water systems