Banging pipes and water hammer problems
Is your home affected by noisy pipes or water hammer? Banging pipes and noisy plumbing can be a pain in the ear, and sometimes they can be a sign of damaged water pipes or plumbing fixtures and fittings.
Book Plumber Today - $0 Call Out Fee*
*terms and conditions apply
Getting to the bottom of the issue
Finding out what's causing the noises in your pipes is half the battle. Banging, rattling, the odd clunk or squeal can all signify different issues within your plumbing system. Getting to the source of the noise will provide can provide your plumber with essential information about the issue and what repairs need to be carried out.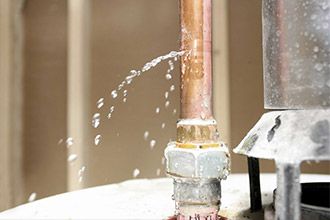 Causes of noisy pipes
Your rackety plumbing can be generated by a range of plumbing problems including, but not limited to:
water hammer
large pipes feeding into smaller pipes
high water pressure
faulty or worn valves and washers
hard to move fittings
unsecured pipes
More information on noisy taps can be found on our blog - How to stop a noisy tap
How to stop water hammer?
Call 0488 801 003 and our plumbers will sort it out for you. Don't put up with noisy pipes any longer, book your plumbing service in today with our Sydney plumbing team.
Frequently Asked Questions about plumbers
What plumbing work can I do and when do I need to call a plumber?
How often should plumbing be replaced?
Signs that you may have a water leak