Need An Expert Plumber In North Sydney?
Plumbing issues in North Sydney present a substantial inconvenience and financial burden. Leaky taps, clogged drains, malfunctioning water heaters, and burst pipes disrupt daily routines, causing stress for residents and businesses. Swift and dependable plumbing services are vital to preserving the functional integrity of your home or business. Enter Pure Plumbing Professionals, we offer a comprehensive resolution to all plumbing predicaments. With an unwavering dedication to prompt and expert service, our seasoned plumbers possess the expertise to tackle all your plumbing requirements. Whether executing routine maintenance, addressing urgent repairs, or installing intricate plumbing systems, Pure Plumbing Professionals commits to providing solutions that will reinstate normalcy in your life.
Contact us today for expert plumbing solutions in North Sydney.
$0 call out fee! Book An Expert North Sydney Plumber Today.
Emergency Plumbers North Sydney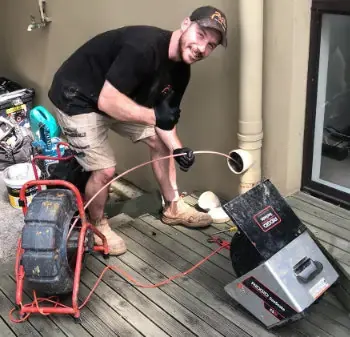 Plumbing emergencies can be a taxing weight on your daily life. Whether it's a burst pipe or a raw sewage overflow, plumbing emergencies can make your home virtually unlivable. Pure Plumbing Professionals offer North Sydney's premier team of emergency plumbing professionals our team work 24 hours a day to get your plumbing emergencies under control and get you back to your normal routine. Our after hours plumbers are adept at a wide range of plumbing emergencies including:
Overflowing Sewerage
Overflowing Toilets
Gas Leaks
Blocked or Overflowing Drains
Water Heater Bursts / Breakdowns
Fire System Failures
Our team are expertly trained to get your plumbing swiftly back in order.
Commercial & Industrial Plumber North Sydney
Commercial and industry plumbing systems in North Sydney often present intricate challenges that can disrupt business operations. When plumbing issues arise, they can range from minor inconveniences to major disruptions, impacting productivity, and customer experience. The complexity of these systems demands a specialised approach to ensure seamless operations. Enter Pure Plumbing Professionals, the leading experts in commercial and industry plumbing services in North Sydney. With a proven track record, our team of licensed and highly skilled plumbers possess a deep understanding of the unique challenges these systems pose. Our team offer a wide range of commercial and industry plumbing services including:
Fire Protection System - Installation, Servicing, and Repairs
Commercial Hot Water System - Installation, Servicing, and Repairs
Preventative Plumbing Maintenance
Gas Fitting - Installation, Repairs, and Testing
Pipe Relining
Drain Unblocking
CCTV Pipe Inspecting
Drain Cleaning
New Fit-Outs and Renovations
We are committed to excellence to ensure that your business can operate smoothly, free from worries. Pure Plumbing Professionals is dedicated to delivering unparalleled service that addresses the specific needs of our commercial and industrial clients in North Sydney.
Residential Plumber North Sydney
When it comes to reliable and professional residential plumbing services in North Sydney, Pure Plumbing Professionals stands out as a trusted and experienced partner. With a strong reputation built on years of excellence, Pure Plumbing Professionals are the go-to choice for homeowners seeking top-tier plumbing solutions. Our team of skilled and certified plumbers understands the unique needs of residential plumbing systems, offering a comprehensive range of services that cater to everything from routine maintenance to complex repairs. By prioritising quality workmanship, timely service, and customer satisfaction, we have become synonymous with dependable residential plumbing expertise in the North Sydney area.
Kitchen Plumbing Experts North Sydney
When it comes to ensuring the smooth and efficient functioning of kitchens in North Sydney, Pure Plumbing Professionals are your one-stop shop for expert kitchen plumbing services. We have a specialised focus on kitchen plumbing systems, and our team of skilled plumbers work with you to develop a solution to meet the demands of your kitchen. Our team are adept at providing an extensive range of kitchen plumbing solutions including:
Tap Installations
Noisy Pipes repair
Kitchen Renovation Services
Dishwasher Installations & Maintenance
Water Filtration Installations & Maintenance
Stoves and Cooktops Installations & Maintenance
Flexi Piping Installations
Water Leak Repairs
Fridge Water Plumbing
And More
Our commitment to precision, and quality workmanship, make us your trusted partner for kitchen plumbing. Pure Plumbing Professional's team of kitchen plumbers ensure that your kitchen is operating seamlessly.
Bathroom Plumber North Sydney
Pure Plumbing Professionals are your premier choice for expert bathroom plumbing services in North Sydney. With a strong commitment to excellence, our team of skilled plumbers specialise in optimising the functionality and comfort of your bathroom. Some of the bathroom Plumbing services we offer are:
Unblocking Drains
Installing new taps
Spa, Bath, Vanity & shower Installations
Tempering Valve Installation & Testing
Water-efficient tap and shower head installations
Our knowledge and experience allows us to deliver tailored solutions that meet your specific needs. We understand that a well-maintained bathroom is essential for any home or business, and our dedication to quality workmanship ensures that your bathroom plumbing is in capable hands. With a track record of reliability and customer satisfaction, Pure Plumbing Professionals stands ready to provide top-tier bathroom plumbing services that enhance the convenience and efficiency of your North Sydney property.
Toilet Plumbing North Sydney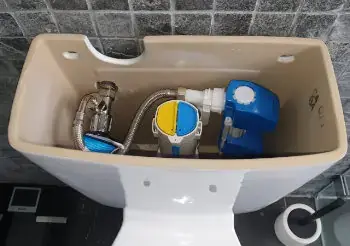 Toilet malfunctions can prove a major inconvenience in your daily routine. Whether it's a blocked toilet or a leaky tank, toilet plumbing problems can cost you time and money. Pure Plumbing Professionals are here to help with your toilet plumbing problems we offer minimum fuss and swift solutions to get your toilet back to working order. We offer solutions to a comprehensive range of toilet plumbing problems including:
Leaking Cistern or Continually Running Toilets
Blocked Toilets
Broken Toilet Seats
Broken Toilet Bowls
Broken Seals
Toilet Not Flushing
And More
We offer upfront pricing so you know there won't be any nasty surprises. Our expert team of toilet plumbers will provide a swift and no-mess solution to all your toilet plumbing problems.
Maintenance Plumbers North Sydney
Preventative regular maintenance of your plumbing system is integral for the longevity of your home or business's plumbing systems. Neglected plumbing systems have an increased chance of major plumbing catastrophes causing damage to your home and your wallet. Regular maintenance greatly reduces the chances of catastrophic plumbing failure as our professional team of maintenance plumbers are adept at spotting the warning signs in your plumbing systems. Pure Plumbing Solutions offer comprehensive residential and commercial maintenance plumbing services to keep your plumbing in prime condition. Some of the preventative maintenance services our team undertake are:
Water Sampling
Drain Maintenance
Storm Water drain and Pit Cleaning
Roof and Gutter Cleaning
Hot Water System Testing and Servicing
Our team work closely with you to develop plumbing solutions to minimise the risk of your home or business being affected by plumbing failures.
Specialist Plumbers North Sydney
Pure Plumbing Professionals offers a range of specialist plumbing solutions for your every plumbing need.
Drainage Plumbers North Sydney
Our Team of experienced drainage plumbers, specialise in providing effective solutions to ensure proper water flow and prevent blockages in your drainage systems. Whether it's a minor blockage or a more complex drainage problem, our skilled team is equipped with the knowledge and tools to diagnose and resolve issues efficiently. We offer a comprehensive set of skills and tools to best solve your drainage plumbing problems. Our team offer the following drainage services:
Pipe Relining
CCTV Pipe Inspections
No Dig Pipe Repair
Stormwater Drain & Pit - Repair & Installation
Drain Unblocking
Drain Cleaning
With a deep understanding of the unique drainage challenges in the area, Pure Plumbing Professionals offers reliable services that prioritise prompt action and quality results. As the go-to blocked drain plumber in North Sydney, they are dedicated to restoring the functionality of your plumbing system, ensuring peace of mind. Choose Pure Plumbing Professionals for dependable, expert drainage and blocked drain plumbers that keep your property running smoothly.
Gas Fitting North Sydney
Pure Plumbing Professionals is your premier destination for masterful gas plumbing services in North Sydney. With a focus on safety and precision, our skilled team of gas fitters possess the knowledge and experience to handle a wide array of gas-related needs including:
Emergency Gas Repairs
LPG System Installations
Natural Gas System Installations
Gas Compliance Certification
Gas Appliance Installation & Repair
LPG to Natural Gas Conversions
Bayonet Fitting Installations
Gas Hot Water - Installations, Repairs & Maintenance
Pure Plumbing Professionals ensures that your gas systems are installed and maintained to the highest standards. Our specialised expertise provides peace of mind to homeowners and businesses in the North Sydney area. As a trusted gas plumber in North Sydney, we prioritise delivering efficient and effective solutions. When it comes to your gas plumbing requirements, Pure Plumbing Professionals are your go-to choice for quality service and dependable results.
Hot Water Plumber North Sydney
For top-tier hot water plumbing solutions in North Sydney, look no further than Pure Plumbing Professionals. Specialising in ensuring reliable hot water systems, our skilled team of plumbers bring a wealth of experience to address a range of hot water needs. Whether you require installation, repairs, maintenance, or replacements, Pure Plumbing Professionals have you covered. We understand the importance of a consistent and efficient hot water supply for both homes and businesses. We are committed to quality workmanship to ensure that your hot water systems are in capable hands. With a reputation for delivering exceptional service, Pure Plumbing Professionals is the trusted choice for residents and businesses in North Sydney seeking dependable hot water plumbing solutions. When it comes to maintaining the comfort of your property, trust the experts at Pure Plumbing Professionals to provide unmatched expertise and results.
Frequently asked questions
How plumbing in a house works
Which way do I turn to tighten plumbing?
Looking for more than Plumber in North Sydney-Council?
We provide additional services in North Sydney-Council