Rainwater tank installation Sydney
Looking for a new rainwater tank for an affordable price that will make your water bills cheaper? Maybe you're just looking for repairs to an old rainwater tank. Whatever the tank size or job, the Pure Plumbing Professionals team are here to meet your rainwater harvesting needs. Our plumbers are all fully qualified and have an outstanding reputation for reliability and expertise, which is why we are trusted by the locals.
DEAL - Book Online Now For 10% Off*
*terms and conditions apply
Why install a rainwater tank?
Rain water tanks are a great resource for your home or business during times of drought and water restrictions but also when rain is in good supply. Collected rainwater can be used throughout your property for:
Drinking water
Washing clothes
Flushing the toilet
Watering the garden
Washing the car
Utilising water from the tank means you're cutting down on mains water use, which can present significant savings on your quarterly water bill.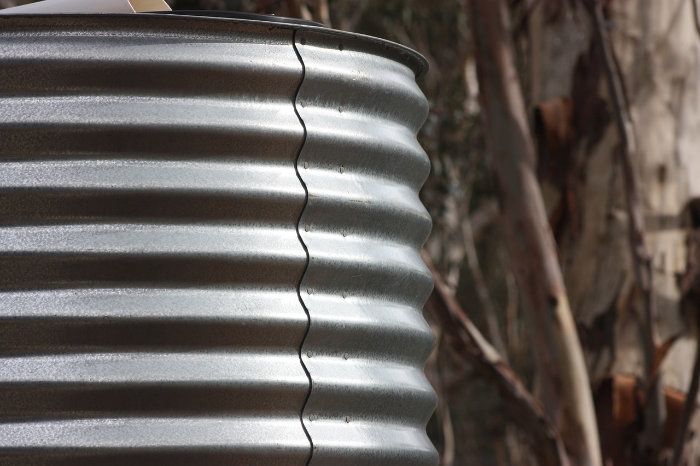 There is a huge range of rainwater collection options available including:
Round or square tanks
Slimline water tanks - ideal for homes with limited space
Steel tanks or poly style
Underground tanks - can be fitted under homes, driveways or garden beds
Underdeck style tanks
Professional water tank installation
If your water tank is not installed by a licensed plumber, there is a wide range of complications that may become a concern for you and your family in the future. It may seem cheaper initially, however, overtime if there is a problem with the water supply or storage, the damage may be far more expensive and difficult to fix than hiring a professional plumber in the first place. To stop this from happening, contact our experienced plumbing team for a reliable water storage tank installation.
Why choose our team to install your water storage tank?
Have you ever hired a plumber before who was late, unprofessional, or did an ordinary job? Chances are you have, which is why the plumbers from Pure Plumbing Professionals work hard to meet all of your needs with excellence and expertise. We can and will go beyond what is necessary to meet our client's water tank requirements.
Our dedication to our clients has been recognised on numerous occasions, such as when Pure Plumbing Professionals won the Local Business Awards Business Person of the Year Award in 2017 or when our company was the Trades and Services Award winners in 2018. These awards demonstrate the quality and reliability of our services to the community and are also motivation to keep our standards high.
Take a look at Sydney Water's rainwater maintenance tips - sydneywater.com.au
Your local tank installation specialist Sydney
Contact our experienced Sydney plumbers for complete rainwater tank installation at 0488 801 003 or complete our water tank install request form today.
Frequently Asked Questions about plumbers
Why have a bushfire sprinkler system?
How plumbing in a house works
When do I need to get building over or next to assets approval?