Local Northern Sydney bushfire control services
Pure Plumbing Professionals experienced Sydney plumbers can provide your home with an effective and reliable bushfire sprinkler system design that will reduce the threat of bushfires to your assets. You can rely on our team of qualified and experienced professionals to supply your family with the right bushfire roof sprinkler system to help defend your home.
Book Plumber Today - $0 Call Out Fee*
*terms and conditions apply
How do bushfire protection sprinkler systems work?
During the event of a bushfire, water is a precious resource and must be used efficiently. In most cases, the water supply to the public will be restricted as emergency services water use is a priority. When the home bushfire protection sprinkler system is activated, water is sprayed out of the sprinkler heads which wet the gutters and roof. Although this method is reliable, it can lead to a huge waste of water or be ineffective if the main water supply is cut off.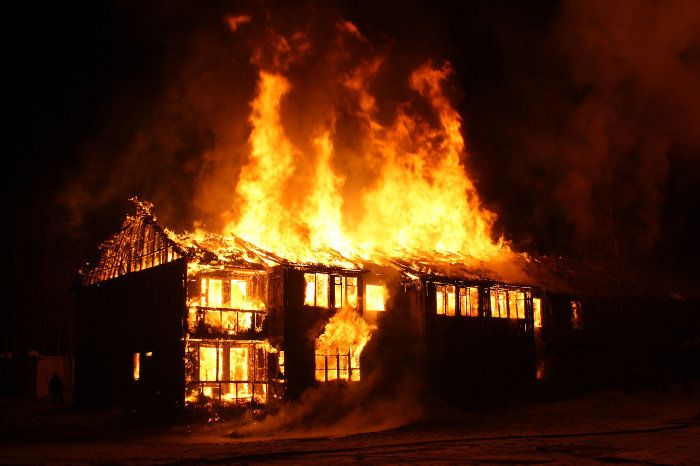 When you buy a bushfire sprinkler system from Pure Plumbing, we will install water tanks and pumps with the bushfire sprinkler system. Then, when water is sprayed over your home, the same water is recollected and reused again and again. This way you can have peace of mind knowing that your home will be safe from fire threats while also being environmentally friendly.
These fire control systems also surround your home with a small radius of water from the spray, which prevents nearby grass from catching on fire. To increase your home's fire safety, sprinklers are installed on other areas subject to a large build-up of flammable debris. Our team will assist you in selecting the best sprinkler layout for your home.
Bushfire sprinkler system designs
We offer a wide variety of fire prevention sprinkler systems for residential, commercial, and industrial buildings. Our fully qualified team will assess your home or workplace to ensure that the safest and most affordable bushfire sprinkler system design customised for your specific needs.
We offer automatic activation systems so that your home can stay protected without putting yourself in danger. These systems can be modified to draw water from available resources such as pools or dams if required.
Roof sprinkler system for property bushfire safety
Whatever your home or business bushfire protection requirements may be, the team at Pure Plumbing are here to help so give us a call at 0488 801 003 or complete our bushfire sprinkler system quote request form today.
Frequently Asked Questions about plumbers
Are plumbing leaks covered by insurance?
When do I need to get building over or next to assets approval?
Why does plumbing need to be vented?