Your local sub-soil drainage solution experts
Do you have a drainage problem in your home or business? Facing flooded yard every time it rains? Get your drainage troubles fixed with the installation of a French drain.
The drainage specialists at Pure Plumbing Professionals can take care of all your residential & commercial drainage requirements throughout Sydney. Pure Plumbing Professionals drain plumbers are skilled and experienced in surface and subsurface drainage solutions. We can help with the installation and maintenance of French drains (French trench, and fix your drainage problems efficiently. Book a Sydney drainage expert today.
Book Drain Plumber Today - $0 Call Out Fee*
What are French drains?
The French drain system (also known as French ditch, land drain, sub-surface drain, or sub-soil drainage) is a trench filled with gravel or rocks. The trench consists of perforated pipes used to redirect surface water or groundwater from a specific area to a sewer or stormwater drains. It is used to effectively prevent water damage to retaining walls and building foundations.
The gravel in these French drain trenches acts as a filter and removes the debris from the water. As they are placed deeper in the soil, French drains can draw out water efficiently, prevent soil erosion and protect the building foundations.
In some homes with inadequate drainage water can pool in the yard after heavy storms which can become a serious problem as the water can damage the retaining walls around your home, cause water leaks in the basement or lower floors, and in come cases weaken the building foundation.
If your home gets excessive water run-off from your neighbours property or you are experiencing drainage problem from your own stormwater, French drains can provide efficient yard drainage to manage excess rain water. French drains are commonly installed under the foundation wall on the external side of the foundation or underneath the basement floor to prevent water build up under the concrete slab.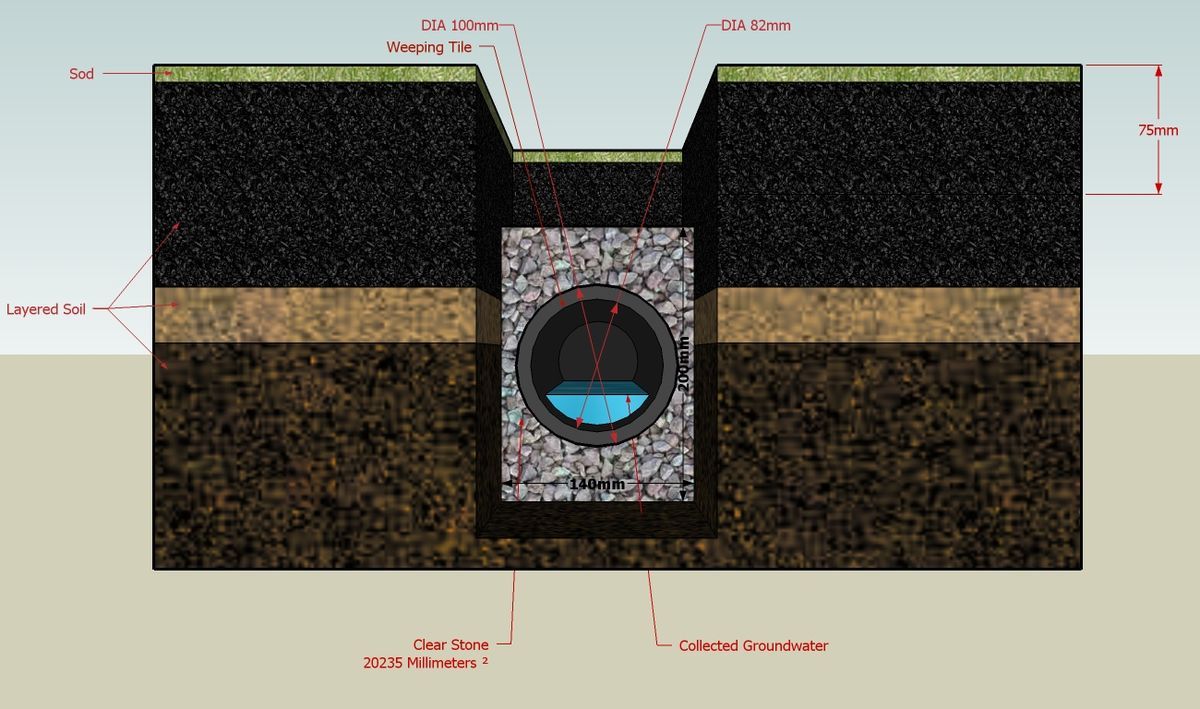 Having trouble with your drainage in Sydney? A French drain system could be the answer
If you have drainage problems or a flooded yard on your residential or commercial property, we can help. At Pure Plumbing Professionals, our expert drain plumbers can evaluate the problem and recommend the best drainage solution. Get in touch on 0488 801 003 or complete a French drain booking form today.
*terms and conditions apply. Speak to our service team for details.
Frequently Asked Questions about drainage solutions
Landlord or tenant: who is responsible for blocked drains?
What's the difference between French Drain and Trench Drain?