We can fix your dripping taps fast
Is your home constantly losing water from a leaking tap? That one drip could equate to buckets of water lost every day, that's just money down the drain. Stop the dripping today, contact our plumbing team for fast, reliable tap repairs throughout the city.
DEAL - Book Online Now For 10% Off*
*terms and conditions apply
Water damage from a leaking tap
A dripping tap, especially mixer taps which often leak from the handle, can allow water to escape to areas in your kitchen or bathroom which shouldn't really get wet, such as inside cabinets, walls or flooring creating issues with swelling, water stains, and mould growth.
Putting off fixing a leaking tap could cost you more than just wasted water.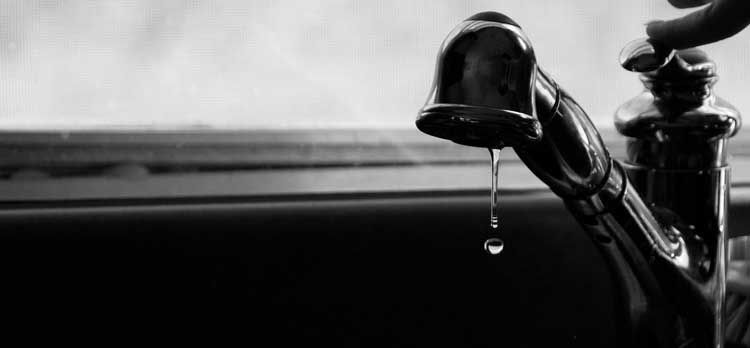 Combine jobs and save
Worried about calling out the plumber for a single tap washer replacement? Why don't you get all the taps checked while our plumber is at your home or include any other plumbing jobs which need attention? Replacing a tap washer is a quick job, our team are experts at it, any taps in your home which require a bit of effort to turn off could be close to needing repair anyway.
Don't just think about the kitchen and bathroom taps, what about the:
washing machine taps and fixtures
laundry taps
dishwasher tap
garden taps
tap behind the toilets?
We're happy to combine several jobs in the one visit, just be sure to mention them when you're booking. We can help with:
tap washer or valve replacements
spindle replacements
mixer tap repairs including cartridge changes
new or replacement taps
shower head fittings
washing machine and dishwasher fittings
Plus, a full range of home plumbing services, from hot water systems to blocked drains.
Tap plumbing services
For all your plumbing needs contact the Pure Plumbing Professionals team on 0488 801 003 or complete our booking request from today.
Frequently Asked Questions about plumbers
Why does plumbing need to be vented?
What are the different toilet options?
Which way do I turn to tighten plumbing?