Need help for a plumbing emergency in Sydney now?
Our emergency plumbers are available 24 hours a day, 7 days a week throughout Sydney's North, CBD, Northern Beaches, and Eastern Suburbs for all your urgent plumbing needs.
For non urgent plumbing services use our quick online booking form.
Any plumbing, drainage, or hot water emergency, any time
You never need to worry whether there will be a plumber available to look after your emergency situation, Pure Plumbing Professionals skilled plumbers are trained and equipped to tackle any plumbing emergency requirement.
Our experienced team can help with any type of urgent plumbing need, including: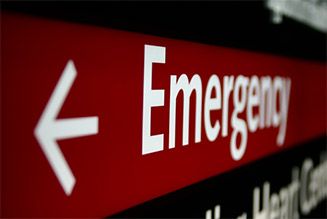 Blocked or overflowing drains - sewer, stormwater
Burst or faulty hot water systems
Backed up toilets
Industrial gas fitting - liquid petroleum, medical gas, Co2
No water?
No water to your home or business at all?
Firstly, check the Sydney Water 'Water supply and service updates map' for information on possible work in your area which may be interrupting the supply of water to your property. The map is updated regularly so should give a fairly accurate account of what's going on at the moment. If there's no work scheduled or issues reported in your area call our plumbing team on 0488 801 003 .
Detected a leak in the mains water pipe?
If the leak is on the street side of your meter call Sydney Water on 13 20 90 to report the leak. If the leak is in the pipe between the meter and your home or within your building, turn the water off at the main tap on the meter and call our team on 0488 801 003 .
Urgent plumbing problem? Call our team of after hours plumbers now - 0488 801 003

Brighte 0% interest payment plan for urgent plumbing problems
Pure Plumbing Professionals know that urgent plumbing issues are often an unexpected expense. That's why we offer Brighte finance as a payment option – so you can get the plumbing help you need without breaking the bank. We want to make it easy for you to get the services you need, when you need them.
Find out more about using Brighte finance today - Brighte.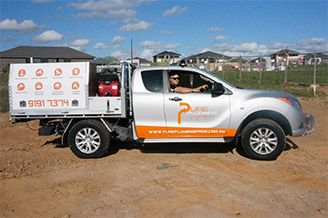 24-hour plumbers in Sydney ready to help
Our vehicles are equipped to handle any emergency plumbing and drainage situation wherever you are in Sydney. Plus our tradesmen carry a full range of replacement parts on board, as well as the equipment needed to get any emergency job done on the spot.
Frequently Asked Questions about emergency plumber
Pros and cons of in-wall toilet cisterns