We service your industry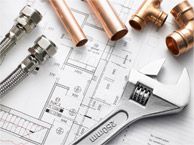 We are committed to establishing long standing and loyal relationships with our industry clients. That's why, for many years, we've been the preferred plumbing contractors for industries such as aged care, manufacturing, catering and strata corporations all over Sydney.
No job is too big or too small for the experienced plumbing team at Pure Plumbing Professionals.
Commercial plumbing services in Sydney
We have the skills and experience to service both small and large businesses. We also understand the compliance needs of certain industries and can quickly and easily access any documentation required by you; including Certificates of Insurance, plumbing systems compliance certification, security checks, and Safe Work Method Statements.
Our customers
Our range of services extends to a vast array of industries including:
Real estate
Strata managers and Body Corporate
Local councils
State and federal government
Aged care
Nursing homes and respite facilities
Supermarkets
Petrol stations
Cafes and restaurants
Kitchen manufacturers
Builders
Specialised service contracts
Medical
Entertainment
Emergency plumber service
To ensure your business is never left without a reliable plumbing service, any time of the day or night we have an emergency after hours plumber on call 24/7 to take care of all your urgent plumbing requirements.
Contact our on-call plumber on 0488 801 003 - 24 hours a day, 7 days a week.
Commercial plumbing services
When you need a plumbing contractor that understands the specific needs of your industry, you need not look any further than the commercial plumbing experts at Pure Plumbing Professionals. Contact our team on 0488 801 003 or complete our booking request today.
Frequently Asked Questions about plumbers
What is a Plumbing Emergency?
Why does plumbing need to be vented?
How often should plumbing be replaced?