Your trusted local Sydney CBD hot water experts
Hot water is an essential part of modern life, and it is easy to take for granted that you will have a neverending flow of hot water when you need it. But what if the unthinkable happens and you jump in a cold shower when you are expecting it to be hot?
Pure Plumbing Professionals are your local hot water specialists and can help with all your residential and commercial hot water needs. We can either repair or service an existing hot water system or supply and install a completely new one.
Book Hot Water Service Sydney CBD
New Hot Water Systems Installation in Sydney CBD
With the extensive range of hot water systems on the market, deciding which one will best suit your household and budget can be difficult. That's where our experienced plumbers can help you. We will assess your household hot water needs, the space where your tank will need to be positioned, and your budget. Once all these aspects have been considered and a decision made, we can supply and install your new system and have you enjoying hot water in no time at all.
Whilst hot water systems are generally reliable, sometimes the unexpected happens and your run out of hot water, or your water is just not hot. In this instance, a new thermostat may be needed to ensure the water is heated to the correct temperature. Or on the other hand, if you believe the water is too hot and a potential burn risk, a thermostatic mixing valve may do the job. Or should your system have a leak our plumbers have you covered. In some instances, especially if your hot water heater is getting a big old it might be easier and more cost-effective to replace the entire unit. Installing a new hot water system will give you peace of mind as you will receive a warranty from our plumber on his workmanship and correct installation, and one from the manufacturer for their product. Choosing the best hot water system will depend on the requirements of your household. Generally, small apartments with one occupant only need a small 50l tank, while a larger home that has multiple occupants will require a much larger tank.
We cover all types of hot water systems including:
There is no question about how efficient and economical gas hot water is. Gas is now one of the topmost installed water heating systems in Queensland. Whether you are looking to convert to gas or if you are having problems with your current gas hot water system, our licensed plumbers can assist with any and all your hot water heater needs.
Electric hot water
Are you looking to upgrade your current hot water system? Or need a repair or service to your existing electric hot water system. We cover all aspects of electric hot water heaters, for domestic or commercial applications, from installation to repairs and servicing no job is too big or small for our licensed technicians.
Solar hot water
It's no surprise that many Queensland households are reaping the benefits of solar energy. By utilising your energy source from the sun, you will reduce your energy bills. Additionally, you will also be reducing greenhouse gas emissions and mitigating climate change, which is critical to protecting humans, wildlife, and ecosystems. Our experienced technicians work with top-quality solar hot water systems brands such as Rheem and Solarhart and can carry out the installation, alternatively, you can repair or service existing solar
Heat Pump
One of the most eco-friendly ways to heat your water is with a heat pump system. They are environmentally sustainable and the perfect choice for households that do not have the capacity for the installation of a solar hot water unit. Pure Plumbing Professionals can take care of upgrading your home heating system to a heat pump unit.
Under Sink hot water
With so many options for hot water systems on the market, it's easy to become overwhelmed. One option is the very discrete and efficient under-the-sink hot water heater, this option is certainly worth considering. They are a great choice for residential or office applications, providing instant hot water at your fingertips.
Have you ever wondered what is meant by an instant hot water system as opposed to a storage hot water system? An instant hot water heater is a tankless system and is also known as an on-demand or instantaneous water heater, the reason being they provide hot water only when needed. A storage hot water system stores hot water in a tank that can be either installed outside or inside, depending on your dwelling layout.
Tempering Valve / Thermostatic Mixing Valves (TMV)
According to the regulations for hot water system installation, all systems must have a tempering valve as a safety precaution. This device protects all users from potential scalds and ensures the hot water reaching the taps is at a safe consistent temperature. The tempering valve mixes hot and cold water to deliver hot water to your taps at a reduced temperature. Our plumbers can install or adjust a tempering valve or TMV in your system to avoid dispensing water that is higher the 50 degrees. The difference between a tempering valve and a TMV is, a TMV is intended to deliver water used for washing, showering, and bathing, whereas a tempering valve delivers water at a higher temperature not suitable for these purposes.
Emergency Hot Water Sydney CBD
You jump into the shower and expect a lovely hot shower on a cold winter's day, and to your surprise, the shower is cold. This sort of hot water issue often comes at the most inconvenient times and generally after hours. Our emergency plumber is on call 24/7 to come to your rescue. No matter what hot water system you have or what problems you may be experiencing our emergency plumber can fix it and have it back to peak working order, in time for your next hot shower. Whether you are experiencing no hot water, water that is not hot enough, or a leaking system, we have you covered.
Commercial Hot Water Sydney CBD
Pure Plumbing Professional team of commercial plumbers, caters to a wide range of commercial hot water requirements. If your business needs a new installation, upgrade, repair, or servicing of a hot water heater, we provide a prompt and efficient service to ensure your business and employees are not disadvantaged longer than necessary.
We specialise in leading storage and instant hot water system brands including:
Why use Pure Plumbing Professionals for your hot water needs in Sydney CBD?
$0 call-out fee
Affordable / No hidden costs
Same-day service ( if booked before 10.30 am)
$150 Trade in on old systems
All work guaranteed
Authorised agents
24/7 emergency plumber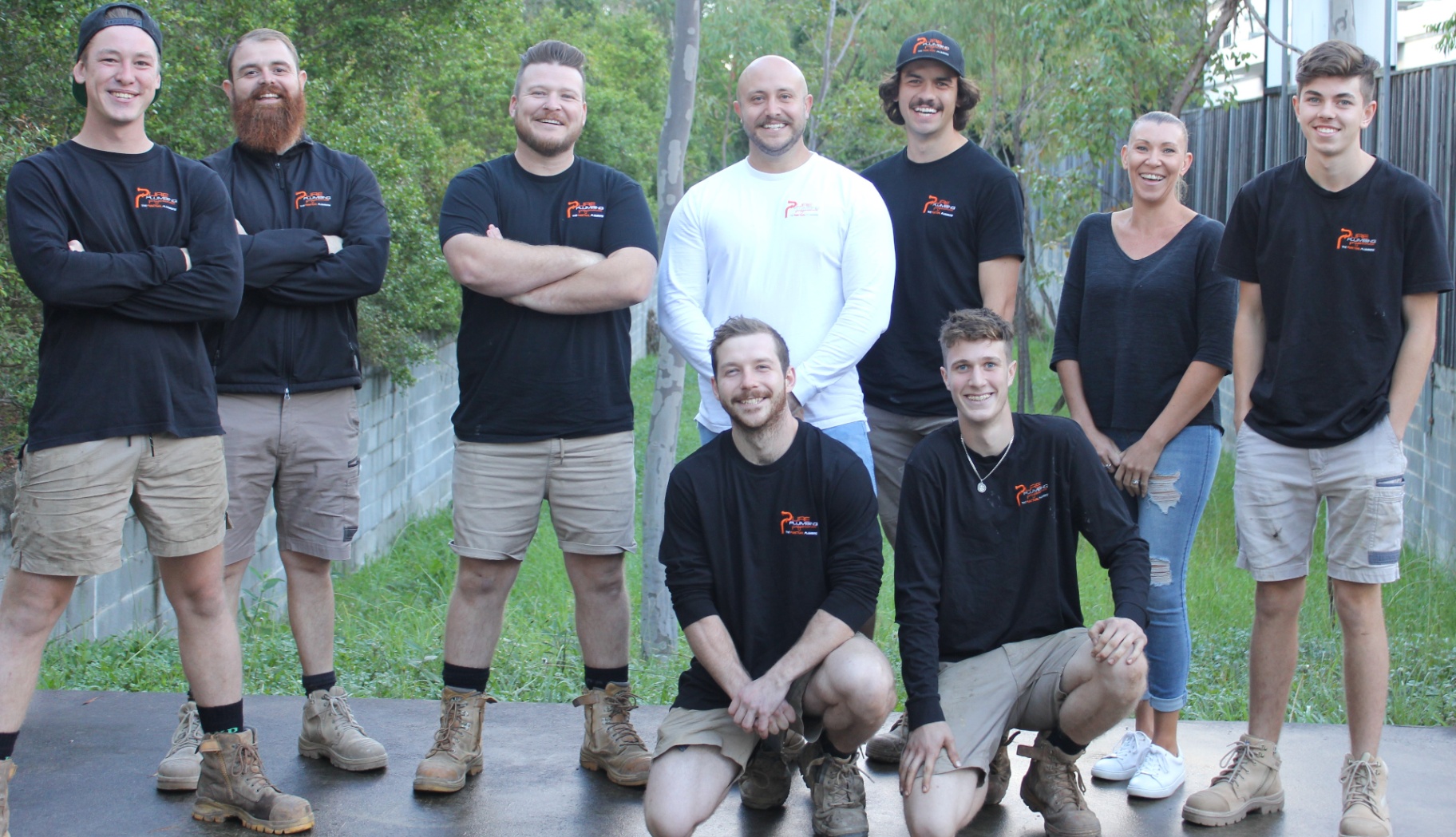 Your local hot water specialists in Sydney CBD
Pure Plumbing Professionals have a wealth of experience with hot water systems, from installations to repairs. For all your hot water needs speak to one of our licensed plumbers on 02 9191 7374 or simply complete our service request form.
Frequently asked questions
Cost of hot water systems
Pros and cons of the different types of hot water systems
Clear signs it's time to replace your hot water system
Looking for more than Hot Water in Sydney Cbd?
We provide additional services in Sydney Cbd