Electric Hot Water Sydney
No hot water? We can help
Pure Plumbing Professionals offers a comprehensive electric hot water service including installing new systems, upgrading old units, plus the repairs and servicing of existing hot water heaters. With a huge selection of premium brands and sizes available our plumbing team will be able to find the perfect system for your home or business.
Contact Pure Plumbing Professionals for all your hot water needs in Sydney.
DEAL - Book Online Now For 10% Off*
*terms and conditions apply
Upgrading your old system
Hot water manufacturers are constantly advancing the energy efficient operation of electric water heaters to produce systems which provide homes small and large with reliable hot water with significantly reduced power costs.
What does this mean for you? It means when you replace the old electric system you can choose from a huge product range which will supply hot water to your home for much less.
Benefits of electric hot water
easily upgrade your old system
off peak or economy tariff connection options
available anywhere
indoor and outdoor installation
from compact 25L units to large, family sized 400L units, there's a model for every home
single and twin element systems available for extra heating boost.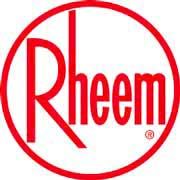 Hot water repairs
Does your electric system run out of hot water quickly? Is it taking a really long time to reheat? Is the hot water discoloured and smelly? If you're having these or any other issues with your hot water system give our team a call we can rectify problems like these quickly, without a fuss.
Reliable electric hot water systems
Our team specialises in the leading hot water brands such as Rinnai, Rheem, and Bosch as well as a huge range of other electric hot water systems. For all your electric hot water installation, repairs, and servicing contact Pure Plumbing Professionals on 0407 837 729 or complete our booking request today.
*Conditions apply, speak to our friendly team for more information.