Looking for hot water system experts in Sydney?
Our team of experts plumbers at Pure Plumbing Professionals are some of the best in the business when it comes to hot water system services throughout Sydney. Whether you are in need of hot water system installation, repairs, servicing or replacement, our Sydney plumbers can help you with all your hot water requirements.
Need urgent assistance? We provide emergency hot water repairs services throughout Sydney. Speak to our experts now and we would be able to fix your problem on the same-day in just one visit.
Book Hot Water Services Online Now & Save 10%*
Specialists in ALL brands of hot water systems
Our plumbers are trained and specialise in all types of hot water systems from leading brands. We are the authorised dealers of the leading brands including:
Great reasons to choose our hot water specialists
Authorised Agents - We are the authorised agents of many hot water brands in Sydney. So we can supply and install hot water systems and get you discounted prices.
Qualified and Insured Plumbers - Our plumbers are highly trained and qualified in all hot water systems. We have installed and repaired countless hot water systems throughout Sydney. So when you call us, you can be confident of getting the best services.
Commercial Hot Water Services Sydney - Our team of plumbers can help you with your hot water needs for commercial and industrial applications.
Emergency Hot Water Repairs Sydney - Hot water is more than a necessity. We understand how important hot water systems are for our customers. That's why we are available 24 hours to troubleshoot hot water problems.
Punctual - We understand your time is valuable, which is why you can rely on our plumbers to arrive when they say they will.
No Hidden Costs - We provide our customers with written quotes before any work begins, so you'll know the costs up front. This means no surprises or hidden charges.
Affordable - We offer great value-for-money and competitive, affordable pricing
Clean and Courteous - Our professional plumbers will show your home or business respect and clean up after each job.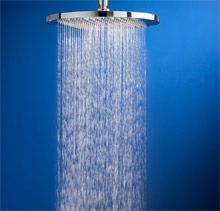 We work with all styles of hot water heaters
We have expertise in all types of hot water systems such as:
Our hot water services in Sydney
The Pure Plumbing Professionals team offer a comprehensive range of hot water services across Sydney, including:
Hot Water System Supply and Installation
Hot Water Repairs
Hot Water Servicing
Hot Water System Maintenance
Hot Water Replacement
Tempering Valve - Installation, testing and maintenance
If the service you are looking for is not listed above, give us a call on 0488 801 003 and we can assist.

Brighte 0% interest payment plan for hot water systems
Pure Plumbing Professionals have partnered with Brighte to provide finance options to help our customers get their hot water system installed sooner. Find out more about using Brighte finance today - Brighte.
Need hot water repair or replacement services in Sydney?
Our plumbers can diagnose and repair any problems you may be experiencing with your hot water system. Whether the problem is due to sediment build-up in the tank or a broken tempering valve, our experienced plumbers can visit your home or office immediately and fix the problem.
If your hot water system is older than 10 years and it cannot be repaired, we can replace it with the same or better model. Our plumbers can advise if your hot water system needs to be repaired or replaced and give you suggestions so you can make an informed decision. It might be a better solution to replace the hot water system as you would get a more modern and efficient hot water system. And also save more money on your power bills.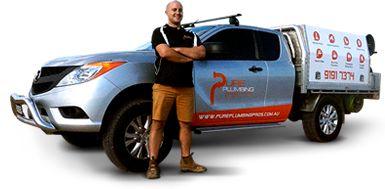 Your local hot water specialists Sydney
Whether you need a new hot water system, need to replace your old water heater or have an emergency with a faulty hot water system, Pure Plumbing Professionals can help. Speak to our hot water specialists on 0488 801 003 or complete our Hot Water Job Booking form today.
*Terms & conditions apply speak to our friendly service team for details
Frequently Asked Questions about hot water
Gas vs electric instant hot water systems
How often does my hot water system need servicing?
What should the hot water temperature be in my home?