Bosch Hot Water Sydney
Quality Bosch gas and heat pump systems
Bosch's premium hot water systems offer a versatile water heating choice for any sized home or businesses. The extensive instantaneous gas range, plus the substantial heat pump options, meaning there's a perfect Bosch hot water heater for your needs. The Pure Plumbing Professionals team supply, install, repair, and maintain the range of Bosch water heating systems.
DEAL - Book Online Now For 10% Off*
*terms and conditions apply
Continuous flow gas hot water
Available in natural gas or LPG, continuous hot water systems are an extremely efficient water heating choice only heating water as it's used, it reducing running costs and providing an eco-friendly gas heater option. Benefits of Bosch instant gas hot water heaters:
compact, space saving design
6+ Star energy ratings
individual temperature controllers for use throughout the home
select models use condensing technology which captures otherwise wasted heat to preheat the incoming cold water making them more than 90% efficient.
internal or external options
pilot ignition models don't require power which makes them ideal for difficult installations
the commercial range offers an instant hot water solution for even the largest of homes or busy businesses.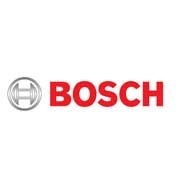 Heat pump systems
The Bosch Compress 3000 heat pump hot water heater achieves what many others have struggled with, it provides a reliable heat pump system for use in colder climates. It also:
operates in temperatures as low as -7°C
is energy efficient
uses up to 65% less energy than traditional electric storage systems
extracts heat from the surrounding air to warm the water for your home even on very cold days
is eligible for STC government rebates
features noise reduction mode and smart controls for programming
offers simple, low-cost installation
is a multi-award winning product
Bosch hot water system service
Contact Pure Plumbing Professionals for all your Bosch hot water system supply, installation, repairs and servicing needs throughout Sydney's central and northern suburbs on 9191 7374 or complete our booking request form today.
*Conditions apply
Hot water emergency?
Get onto our emergency plumber fast by calling 0407 837 729.
24 hours a day, 7 days a week.