Vulcan Hot Water Sydney
Tough and reliable Vulcan water heaters
The affordable Vulcan gas and electric hot water system range offer a quality, cost effective, and long lasting water heating option for Sydney homeowners. Our experienced plumbing team can install your new Vulcan unit, repair an existing system, or provide servicing to keep your water heater in top condition all year round.
DEAL - Book Online Now For 10% Off*
*terms and conditions apply
Contact Pure Plumbing Professionals for all your hot water needs in Sydney.
Vulcan gas hot water
The Vulcan gas range, which includes the Australian made 4 Star 'Freeloader' water heater, offers natural gas and LPG options to cover all small to medium homes. These tough mains pressure gas heaters are backed by a 5-year cylinder and 1-year parts and labour warranty.
135L - suitable for homes with 2-4 people
170L - suitable for homes with 3-5 people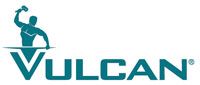 Electric hot water system range
With models from small 50 litre systems to large family sized 400 litre systems the Vulcan electric range offers a solution for every household.
Vulcan installation, repairs, and servicing
Our team specialises in reputable hot water brands such as Vulcan to provide you with the very best water heating option for your home or business. For all your hot water installation, repairs, and servicing contact Pure Plumbing Professionals on 0407 837 729 or complete our booking request today.
Hot water emergency?
Get onto our emergency plumber fast by calling 0407 837 729.
24 hours a day, 7 days a week.
*Conditions apply, speak to our friendly team for details.