Rinnai Hot Water Sydney
Switch to efficient, reliable hot water with Rinnai
If you're looking for an energy efficient hot water system to supply your home with reliable hot water for years to come, Rinnai has the answer. Rinnai has been providing Australian homes with a selection of quality water heater solutions for over 40 years. Their latest range offers a water heating option for every application, including 7-Star instant hot water systems, gas, electric, heat pump and solar systems.
DEAL - Book Online Now For 10% Off*
*terms and conditions apply
The Rinnai range
Instant or continuous flow systems
Never run out of hot water with the renowned Rinnai Infinity range of instant gas hot water systems. Benefits of instantaneous systems:
low running costs
energy efficient
precise temperature control
compact design for easy installation
12-year warranty on the heat exchanger
internal and external models available
perfect for small apartments or large family homes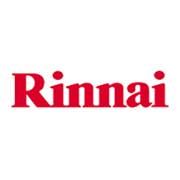 Solar hot water systems
Utilise the abundant supply of free energy from the sun with a solar hot water system from Rinnai. Advantages of Sunmaster and Prestige solar water heaters include:
flat panel or evacuated tube collectors
electric or instant gas booster options
frost protection
effective in summer and winter
ground or roof mounted storage tank options
eligible for Small Scale Technology Certificates or STC's (govt. rebates)
Storage heaters
Easily upgrade your old storage hot water system with one of Rinnai's energy efficient gas, electric, or heat pump storage systems.
Gas - perfect for large or high demand homes, vitreous enamel lined steel tank backed with an 8-year cylinder warranty, 135 or 170-litre options
Electric - various capacities from small indoor units ideal for a granny flat to huge 400 litre systems
Heat pump - uses the ambient warmth in the air to economically heat water for your home, ideal for homes not suited to roof mounted solar hot water systems
Rinnai hot water system installation and repairs
The team at Pure Plumbing Professionals specialise in finding the perfect hot water system for your home or business. Contact our plumbing team for all your Rinnai hot water installation, repairs and service on 0407 837 729 or complete our booking request form today.
*Conditions apply
Hot water emergency?
Get onto our emergency plumber fast by calling 0407 837 729.
24 hours a day, 7 days a week.