Hot Water System Installation Sydney
Your local Sydney hot water installation specialists
Our specialist hot water plumbing team offer the supply and installation of a range of top quality gas, electric, solar, heat pump, and instant hot water systems from a huge selection of leading hot water system brands.
Pure Plumbing Professionals water heating specialists can take care of your complete hot water system installation, whether you're upgrading your old unit or fitting out a new property, we can help. Book today.
Book Hot Water Installation Online & Save 10%*
Replacing your hot water system
On average, storage hot water systems have a useful life of around 10 years. If your system is ageing and needs an upgrade our team can replace it with a variety of energy efficient water heating options.
Not sure which system is right for your needs? Our plumbing team can provide you with expert advice on the best size and style of hot water heater to give you the most cost-effective and efficient system for your home or business.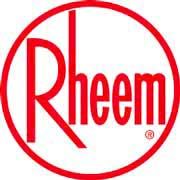 Hot water system installation cost
There are a range of factors which can affect the cost of your hot water system installation. We recommend speaking to your plumber about the various aspects of your specific home or commercial property that may affect the price however here are a few common elements to consider.
Like for like - replacing your old unit with a like for like hot water style means fewer infrastructure changes, however, switching to a more energy efficient style can provide long term savings on operation costs.
Moving the unit - the placement of the unit can impact the install price as new water pipes and power supply many need to be added.
Unit size - while increasing the size of your unit to meet higher water heating needs of your home may add to the initial costs, over time you may actually save on operating expenses due to having a suitably sized system that works efficiently rather than a smaller unit that has to work overtime.
Unit style - this cost factor needs to be considered not just during the purchase and installation but across the life of the unit. For example, electric storage hot water heaters tend to be cheaper to buy & install however often have higher running costs. Instant gas hot water or solar HW units can be more of an investment upfront but provide much lower operating expenses.
Government rebates & incentives - HWS that use green energy or are energy efficient, such as solar and heat pump water heaters, are often eligible for state or federal government rebates eg Small Scale Technology Certificate rebates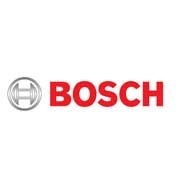 Installing all the leading water heater brands
Pure Plumbing Professionals supply and install a full range of hot water systems from all the proven, leading brands including: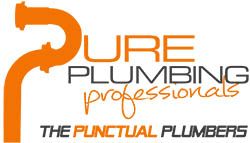 Hot water system replacement Sydney
Contact Pure Plumbing Professionals for a one-stop hot water system supply and installation service throughout Sydney north and east including Hills District, North Shore, CBD, Northern Beaches, Blacktown and Eastern suburbs. Speak with our Sydney plumbers on 0407 837 729 or complete the booking request today.
*terms and conditions apply, speak to our friendly service team for details.