Stiebel Eltron Hot Water
Complete range of Stiebel Eltron hot water solutions
If your hot water system isn't working like it should, and it is costing you time and money, don't wait until it becomes an expensive fix - consider a Stiebel Eltron hot water system. It is a great addition to any home or workplace, offering reliable hot water all year round, and its sleek and compact design ensures it won't get in the way.
Pure Plumbing Professionals are your Sydney plumbing experts when it comes to Stiebel Eltron hot water systems, so call us today to learn more!
Chat to a Stiebel Eltron Hot Water Expert Now!
Who are Stiebel Eltron hot water?
Stiebel Eltron are a reputable and well-respected company that have been producing hot water systems for over 95 years. They offer German engineered hot water options that are top quality and energy efficient, with their designs being available in Australia since 1996. Stiebel Eltron are known for their versatile products and their environmentally friendly approach to hot water systems, making them a well-received choice.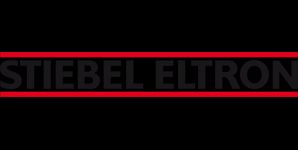 What hot water range does Stiebel Eltron offer?
The hot water range offered by Stiebel Eltron is impressive, including:
Instantaneous hot water systems: easy installation, 3 phase or single phase options, compact, no tempering valve needed.
Electric storage hot water systems: compact, convenient installation, single use point, no ventilation needed.
Heat pump hot water systems: energy efficient, eco-friendly, cost effective, various tank sizes, low heat loss.
Why choose Stiebel Eltron hot water systems?
Stiebel Eltron hot water systems offer a range of benefits including:
Energy efficient.
Eco-friendly.
Experienced company, having made hot water systems for almost 100 years.
Versatility of products.
Range of products to suit a variety of needs.
Focus on convenience and efficiency, for ultimate comfort.
What Stiebel Eltron hot water services do we offer?
At Pure Plumbing Professionals, we offer installation, repairs, servicing and maintenance on all Stiebel Eltron hot water systems, no matter the size or type. We understand how important it is to have your hot water system working correctly, so we promptly attend all hot water jobs and take the utmost care in every task we complete. Call today to learn more!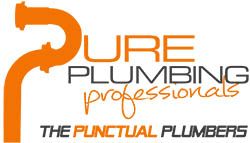 Your local Sydney Stiebel Eltron hot water experts
If you would like to know more about Stiebel Eltron hot water systems, and what they can offer your home or business in Sydney, give Pure Plumbing Professionals a call today on 0407 837 729 and we can discuss all your hot water needs.