Commercial plumbers you can rely on
At Pure Plumbing Professionals, our team are highly experienced in working with Strata and Property Managers to meet clients needs and deliver results in a timely and transparent manner.
Book Plumber Today - $0 Call Out Fee*
*terms and conditions apply
We offer a specialist property and strata management service, designed specifically to meet the needs of property and strata industries, including:
Communication: We're committed to helping you understand exactly what work is needed and why so that you can communicate successfully to your landlords, tenants, and homeowners. We have dedicated systems to communicate with you every step of the process.
Policy and procedures: We'll work with your existing maintenance operating procedures so that your building maintenance runs smoothly. We're also committed to the highest standards of workplace health and safety.
Compliance: Our commercial plumbing team can comply with any industry related documents including certificates of insurance, WHS documentation and police checks.
We handle tenants and homeowners: We can save you time by organising appointment times with tenants and homeowners directly.
Expert analysis: Using specialised tools such as leak location and CCTV drain cameras we can pinpoint exactly whether a plumbing problem lies with the homeowner or is common property – a vital part of property and strata management plumbing.
All plumbing repairs and installations: Our team is large enough to offer fast, efficient service, which is essential for managing agents. And our experienced plumbers come equipped to handle any plumbing problem or installation from simple repairs to new hot water systems and sewer line replacements.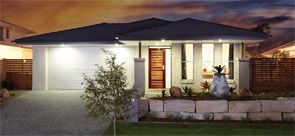 Upfront pricing: We make it easier for you to know what our charges will be, by providing you with a price upfront. Your clients won't be left guessing.
Ease of billing: We provide a variety of account invoicing solutions.
Some of our common services to the Property and Strata Management sector include:
Common bathrooms, kitchens, laundry repairs/renovations, and new installations
Budget estimates
Inspections and reports
Writing services
Hot water heaters and boiling water units
All emergency plumbing repairs, burst pipes, and water leaks
Drain cleaning, scheduled maintenance
Installation and servicing of storm water and sewer pumps
Stormwater pit inspection and cleaning
Commercial plumbing services
When you need a plumbing contractor that understands the specific needs of your properties, you need not look any further than the commercial plumbing experts at Pure Plumbing Professionals. Contact our team on 0488 801 003 or complete our booking request form today.