Your local 24 hour plumber in the Northern Beaches
We understand that urgent plumbing issues can arrise any time of the day or night. Sometimes these issues can be damaging to your home, health, and wellbeing. We have a specialist team of Emergency Plumbers awaiting your call. Our Emergency Plumbers are avaliable 24 hours 7 days a week for any of your urgent plumbing needs throughout the Northern Beaches area of Sydney.
Our emergency plumbers are available throughout the Northern Beaches to tackle any of your urgent plumbing needs, call now 0488 801 003.
Book Emergency Plumber Northern Beaches Today
No Hot Water Emergency
If you have absolutely no water at all in your home it is advised that you check the Sydney Water 'Water supply and service updates map' first. This map is updated frequently so should be fairly accurate when it comes to scheduled work in your area. If there is no scheduled work or there are issues reported in your area then call our plumbing team on 0488 801 003.
Any plumbing emergency, any time
You never need to worry whether there will be a plumber available to look after your emergency situation, Pure Plumbing Professionals skilled plumbers are trained and equipped to tackle any plumbing emergency requirement.
Our experienced team can help with any type of urgent plumbing need, including: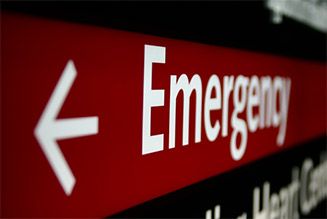 Blocked or overflowing drains - sewer, stormwater
Burst or faulty hot water systems
Raw sewerage overflow
Backed up toilets
Industrial gas fitting - liquid petroleum, medical gas, Co2
Frequently asked questions
Is a rainwater tank worth it?
My pipes are making a banging sound, can you fix it?
Looking for more than Emergency Plumber in Northern Beaches?
We provide additional services in Northern Beaches