Emergency Plumber Hills Shire
Your local 24 hour plumber in Hills Shire
We understand that urgent plumbing issues can arrise any time of the day or night. Sometimes these issues can be damaging to your home, health, and wellbeing. We have a specialist team of Emergency Plumbers awaiting your call. Our Emergency Plumbers are avaliable 24 hours 7 days a week for any of your urgent plumbing needs throughout the Hills Shire area, call now 0488 801 003.
Our emergency plumbers are available throughout the Hills Shire to tackle any of your urgent plumbing needs, call now 0488 801 003.
Book Emergency Plumber Hills Shire Today
No water at all?
If you have no water at all to your premise there is a high chance that Sydney Water may be working on the mains. If this is the case we highly encourage you to check the Sydney Water ' Water supply and service updates map ' for information on possible work that my be interrupting your water supply. This map is updated frequently and is a fairly accuate account of what's going on in your area. If there isn't any work scheduled or issues that have been reported then we suggest that call our plumbing team on 0488 801 003 .
Trust the emergency plumbing professionals
It can be very tempting at times to get an unlicenced friend to fix for your plumbing problem. The issue here is that just because the person knows about plumbing they are not qualified and doesn't know how to ensure the job is completed safely and to all relevent standards. The money you save initially can end up costing you ten times what it would if you had of got a professional out the first time. There is no substitute for quality. Pure Plumbing Professionals has over 15 years of qualified and licenced industry experience.
Any plumbing emergency, any time
You never need to worry whether there will be a plumber available to look after your emergency situation, Pure Plumbing Professionals skilled plumbers are trained and equipped to tackle any plumbing emergency requirement.
Our experienced team can help with any type of urgent plumbing need, including: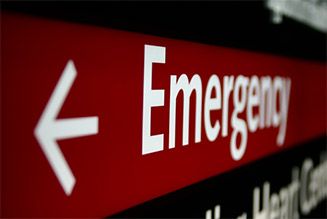 Blocked or overflowing drains - sewer, stormwater
Burst or faulty hot water systems
Blocked grease trap or drains
Backed up toilets
Industrial gas fitting - liquid petroleum, medical gas, Co2
Frequently asked questions
What are the different toilet options?
Why have a bushfire sprinkler system?
Looking for more than Emergency Plumber in Hills Shire?
We provide additional services in Hills Shire