Pipe relining: what are the advantages and disadvantages?
There are a plethora of plumbing issues which homeowners are regularly exposed to, which if not foreseen can cause disruption and result in great frustration.
Central to plumbing systems, the constant operation of pipes means problems can naturally occur over time; a result of occurrences such as residue buildup, poor homeowner care, and wear in the structure.
Serious issues can arise in pipes at the blink of an eye: tree-root intrusion, cracks, and blockages to name a few. All are a result of weaknesses to its structure, which can luckily be remedied in a quick, cost-effective way thanks to something called pipe relining.
Pipe relining is a modern-day method of repairing damaged pipes. As the name implies, the pipes are relined, placing a strong inner lining inside the old pipe without digging the damaged pipe up.
A practical solution it is, especially in drains located in hard-to-access areas of your premises.
Below, we'll analyse the pros and cons of pipe relining.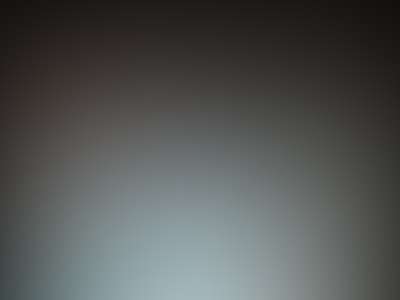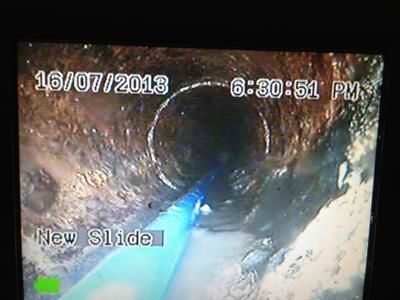 Advantages of pipe relining
In terms of the benefits, the list is comprehensive:
Inexpensive
The cost involved with relining your pipes will most likely be affordable to you, especially in comparison to the traditional process (which involves heavier machinery, more time on the job & clearing of structures that have been dismantled).
There's no digging is involved
Older methods involves digging of trenches, which increases not only the cost, effort, and time spent on the job, it poses a risk of property damage. Considering the pipe relining process doesn't require any digging, those risks are mitigated.
It's usually a quick process
Domestic pipe relining doesn't take long at all. How long the relining process takes can vary from case to case; however, in most instances, the entire job can be completed within a single working day. That's conducive to efficiency, cost-effectiveness and overall satisfaction.
A longevity-minded process
No dig pipe repairs are performed using a specially formulated resin that is built to last. Once internally cured to the piping structure, the new casing is highly durable, minimising the chance of aforementioned problems occurring, at least for a substantial period of time. Its anti-corrosive build is optimally sealed, meaning leaks aren't an issue.
Environmentally responsible
Leaking pipes pose an environmental hazard. Combatting this with a pipe relining solution facilitates efficient drainage, reducing the potential risk posed. In addition to this, the lack of digging operation means lower energy consumption. From start to finish, you're lessening your grip on our fragile environment.
INTERESTED IN PIPE RELINING?
click here to talk to a specialist
And the disadvantages
The only notable disadvantage to no dig pipe relining is that it can't always be performed. In the case of significant pipe damage, larger gaps in can make the moulding to the structure process all too difficult. On the other side of the coin, if pipe damage is too minimal to warrant a complete reline, pipe patching is an option worth looking into.
Trenchless pipe relining in Sydney
Pipe relining isn't always offered by plumbing and drainage companies. As a service that requires specially trained tradespeople and the appropriate equipment, you should only entrust the experts when it comes to a job as important as this. To discuss any of the information mentioned in this article, or to enquire about our pipe relining services, get in touch today on 0407 837 729, or fill in a job booking form.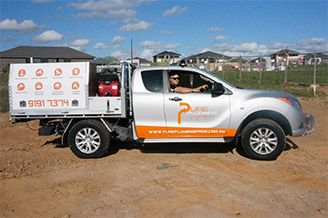 ---
Resources used
https://www.relinesolutions.com.au/info/what-is-pipe-relining
http://www.platinumpiperelining.com.au/benefits.html#.XVt5MegzaUk
https://aquaflushdrains.com.au/pipe-relining/benefits/
https://www.awpe.com.au/blog/8-major-benefits-home-pipe-relining-sydney/
Search By Service
Pure Plumbing Professionals Reviews
56 reviews
See what our clients are saying about our plumbers
Cassandra whitfield from
Services: Blocked Drains
11-03-2019


Just a note to acknowledge the amazing service provided to us recently by Jeremy and his team. Following on from the unfortunate experience of a blocked sewerage pipe we were informed by another company that we required a boundary trap replacement and, accordingly, were provided with a quote of i...

Graeme jones from
Services: Blocked Drains, Services: Emergency Plumber
29-04-2019


Was not having a Good Friday with a seriously blocked drain problem. Called Pure Plumbing and extremely pleased with the service provided. In the first instance the public holiday call out fee was much more reasonable than others we had called. The plumber arrived within an hour - and even called...

Greg hill from
Services: Plumber, Services: Hot Water
25-01-2019


Thank you for your fast service fixing our leaking shower taps.

Gregg from
Services: Plumber, Services: Hot Water
25-01-2019


Perfect. Thank you once again for all of your great work. The attention to details and quality of craftsmanship shows in your work. I'm truly grateful that you guys are my plumbing team.

Heather from
Services: Plumber
25-01-2019


Hi Jerram A massive thank you for sending Michael to fix our toilet and main bathroom taps - it is a huge change to have working plumbing!!! Can't thank you guys enough. Have a great day Heather 😊
GOT AN EMERGENCY?
Do you need immediate help with serious plumbing & drainage problems in Sydney?
Our Plumbing Awards
Have a plumbing emergency?
Click to call now
Your Local and Reliable Plumbers
With alot of us now working from home, now is the best time to ensure that your home is in tip top shape. All of our plumbers comply to the latest government mandates around safety and disinfection to avoid spreading of COVID-19 as well as the safety and wellbeing of our customers. Our services are still available 24 hours a day so you can be rest assured that if something happens we have you covered.
If you are experiencing a plumbing emergency then call your local 24 hour plumbers on 0407 837 729.
Book a Plumber