Drainage Solutions Sydney CBD
Your local drainage specialists in Sydney CBD
Managing the stormwater on your property effectively can reduce reliance on mains water supply and ensures your drainage systems efficiently remove rainwater to surrounding stormwater systems. The drainage specialists at Pure Plumbing Professionals can take care of all your residential & commercial property stormwater requirements throughout Sydney CBD. We provide comprehensive drainage solutions including installation of all styles of drains, repairs including long lasting pipe relining for hard to reach drains, and maintenance services like routine drain cleaning.
Need help with your drainage systems? Book our Sydney CBD drainage expert today.
Book Drain Plumber Today - $0 Call Out Fee*
Need blocked drain cleared in Sydneys CBD?
If you live or work in the Sydney CBD and have a blocked drain, we can help. Don't wait until your slow draining toilet starts to overflow. This not only creates a real mess, but poses a real health risk. Our Plumbers will clear your clogged drain and then provide solutions to prevent it happening again.
Clearing a blocked drain
There are several different ways you can clear a clogged drain. At Pure Plumbing Pros we recommend using a drain camera to see exactly where the blockage is and what is causing it. Then depending on access etc, we can use either a chemical (like Draino), a Plumbers' Eel or a Water Jetter to clear the blockage.
Causes of blocked drains
There can be many different causes for a blocked drain and we've probably seen most of them; from an object flushed down a toilet to a collapsed pipe. However, in most cases, the causes fall into the following three:
Tree roots
Waste material sticking to the side of the pipe
Grease and Oil solidifying
Whilst these three are what cause the actual blockage, they are not the actual problem. The problems are:
Tree roots - a crack or other opening in the pipe where the tree roots are gaining access
Waste material sticking - caused by a rough or damaged pipe lining
Grease and Oil - why are you pouring this down your sinks?
So this means that if we don't fix the actual problem, we can expect the blockage to come back again in the near future. After all, if we blast out the tree roots but not fix the cracked pipe; what's stopping the roots from doing what they do best and growing back.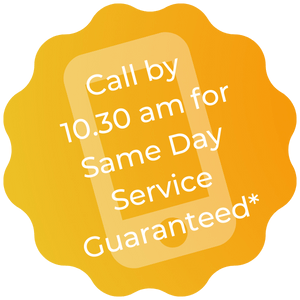 Fixing a blocked drain
So other than the fats and oil example above, how do we fix a damaged pipe? We can either do it the same way Plumbers have been repairing pipes for centuries and dig it up and replace it. Or we can use the latest in trenchless technology to reline the damaged pipe while it is still in the ground. Both of these methods will fix your problem and have their own pros and cons.
So if you have a blocked drain at your home or work in the Sydney CBD, give us a go. Our Plumbers will clear your clogged drain and discuss the best method to prevent it happening again.
Residential stormwater drainage solutions
Whether you're landscaping, renovating or need to address a developing stormwater issue around your home our drainage plumbers can provide practical, efficient solutions. There are a range of strategies and systems that can be utilised to manage the garden drainage around your property. These include:
French drains - subsurface drains
Swales - gently sloped open channel
Table drains - excavated open channel drains
Rain garden - helps to minimise run-off and use the rainwater effectively in your garden
Rainwater tanks
Trench drain - surface drains
Guttering and downpipe adjustments
Spoon drains
Other methods for an efficient stormwater system can include minimising large paved areas or using permeable paving styles, as well as smart landscape design and plant selection.
Garden drainage issues
Issues which can occur due to ineffective stormwater drainage include:
Mosquito or pest infestation
Flooding
Erosion
Foundation movement
Rotting timber structures
Water damage to buildings
Boggy or water logged areas
Effective management of stormwater can also help your home manage with periods of water restrictions or during drought.
Local commercial drainage experts
Commercial drain applications require effective drainage solutions to ensure your business continues to operate and is not disrupted during storms and heavy rain. Insufficient drainage will struggle to cope with the stormwater leading to flooding and ongoing water issues. Our drain plumbers will assess your current drainage and provide expert recommendations on ways to upgrade or adjust the drains.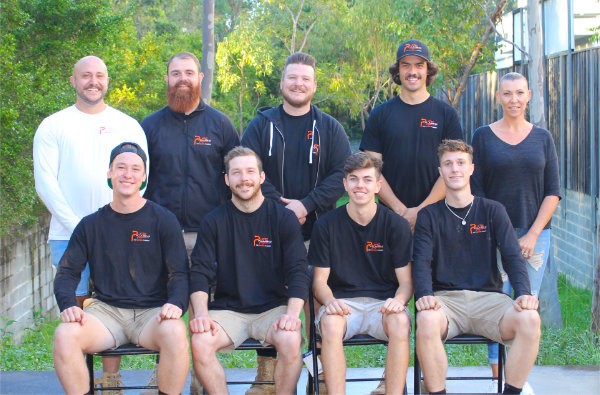 New storm drain system installations
If you're building or renovating and want to get the stormwater drainage systems around your property right from the start we can help. Our team will work with your builders to provide outdoor drain systems.
The trusted Sydney CBD stormwater drain experts
Pure Plumbing Professionals drainage plumbers can take care of all your stormwater and garden drainage installation, repair and maintenance requirements throughout Sydney CBD. Contact our drainage experts on 02 8188 5339 or complete our drainage service booking request form today.
*terms & conditions apply contact our team for details
Frequently asked questions
How do I prevent blocked drains?
Signs your sewer drain is clogged
How do I stop my drains from blocking up?
Looking for more than Drainage Solutions in Sydney Cbd?
We provide additional services in Sydney Cbd