Rinnai Gas Heater Service Sydney
Your local Rinnai heaters installation & servicing experts
Looking for repairs, servicing or installation for a Rinnai gas heater? Our team of experienced Sydney gas fitters can help. We specialise in the full range of Rinnai heaters including gas fire, ducted heating, and flued models. We service the northern Sydney area from Blacktown to CBD through to the Northern Beaches.
Gas Heater Service - Book Online Now For 10% Off*
*terms and conditions apply
Benefits of Rinnai heaters
energy efficient - 5 Star plus models
LPG and natural gas options
fixed flued and portable models
a range of gas fires to suit all decors
they offer large open plan heating solutions
programmable timer
electronic ignition
zero emission models for those with respiratory issues and asthma
home and commercial styles
Rinnai gas heating services
Our team can take care off all your Rinnai gas heater requirements including connections, repairs, servicing, and upgrades.
Regular heater servicing at the beginning of each winter will ensure your heater remains reliable and operates efficiently during the coldest Sydney days.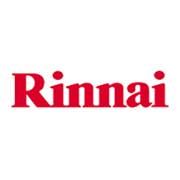 We also offer gas bayonet connections and gas supply infrastructure for Rinnai portable gas heaters throughout your home or business.
Not sure which Rinnai heater is right for your home?
Use the handy Rinnai Heating Selector to find the perfect heater for each room in your home. This easy to use tool uses factors like room size, ceiling height, insulation types and window size to suggest a selection of heaters which would suit your needs.
Rinnai gas heater service Sydney
For the best in gas heating across Sydney contact Pure Plumbing Professionals gas fitters on 0488 801 003 or complete our online booking request today.
Actually looking for Rinnai gas hot water heater service? We can help with that too. Find out more here - Rinnai Hot Water
Frequently Asked Questions about gas fitters
What is a gas compliance certificate?
Is it hard to convert an electric stove to gas?
Can a gas heater make you sick?