Obtaining a Gas Compliance Certificate
A gas compliance certificate can only be issued by a licensed gas fitter after the installation and commission of a gas appliance in your home or business. The gas fitter will then supply you with a certificate or fix a compliance plate to the actual installation. It is a requirement of the gas fitter to supply a compliance certificate to the owner. A certificate is also supplied if there has been an extension or alteration done to an existing service as well as new installations.
Book Gas Fitter Online Now & Save 10%*
What is the purpose of Compliance Certificates?
A compliance certificate provided by a licenced gas fitter certifies that the gas installation, extension or alteration complies with any and all relevant standards and regulations. This certificate can be used to protect yourself if issues arise as a result of faulty workmanship. The gas fitter will be held accountable and required to fix the issue.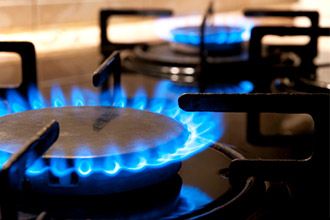 No Certificate, No Gas
Compliance certificates are necessary for getting gas supplied to your home or business. The compliance certificate you recieve from your gas fitter needs to be made avaliable to your gas provider in order for them to supply your premise with gas. Without it you will not be supplied.
Don't get caught out
Most gas fitters are plumbers but unfortunatley many plumbers are not gas fitters. Licensed gas fitters will have a gas fitter number. This number is issued by the state regulatory authority allowing them to carry out any gas fitting work. If you have any concerns about your gas fitter you can request to see their gas fitters license.
Important Note: Using an unlicensed gas fitter could void any appliance warranty as well as any home or business insurance coverage. Most importantly it could mean your gas systems is unsafe to use.
Expert licenced gas fitters
Contact Pure Plumbing Professionals for prompt, professional gas installations from home gas heating to new connections, our experienced gas plumbers are on hand for all your needs simply call 0488 801 003 or complete our service request today.
*Conditions apply, speak to our friendly team for details.
Frequently Asked Questions about gas fitters
What does a gas leak smell like?
Can a gas heater make you sick?
Is a gas leak an emergency?