Outdoor gas heating installation & servicing Sydney
Is your gas heater not turning on? Or do you need a patio gas heater to keep you warm during the winters? Then look no further than us. At Pure Plumbing Professionals, our experienced Sydney gas fitters specialise in the installation, repairs and service of outdoor gas heaters.
We work with all brands of fitted outdoor gas heaters including patio heaters, firepits, and gas fireplaces. Beat the winter chills and stay warm outdoors, book our outdoor gas heater service experts today.
BEAT THE WINTER CHILLS WITH AN OUTDOOR GAS HEATER
Key things to consider before buying an outdoor gas patio heater
There are some things you should consider before purchasing an outdoor gas heater. For example:
Source of fuel - LPG or Natural Gas
Size of the space you want to heat
Do you need one heater or more?
Budget
Preference for brand or model
Type of heater you want - ceiling or wall mounted heater, patio heater, firepit or fireplace
Our gas fitters provide complete end-to-end service including installation, repairs and routine maintenance. Chat with our team and we would be able to advise you on the heater best suited for your circumstances.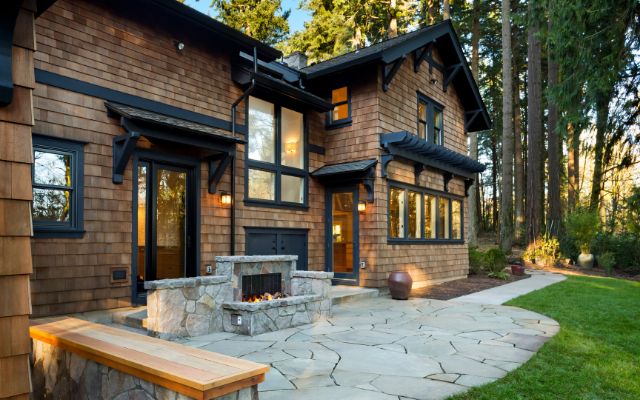 Outdoor Gas Heater Installation Sydney
Our Sydney gas fitters can install all brands and styles of fitted gas heaters for your patio, deck or outdoor bar. We specialise in all types of fitted outdoor gas heaters including gas log fires, gas fireplaces and wall-mounted outdoor heaters. We can get your heater up and running by installing gas bayonet fittings, pipework and connecting to existing gas systems. Not sure which heating option is good for you? Discuss your requirements with us and we will be able to assist you with a cost-effective heating option.
Residential and Commercial Outdoor Heating
Whether you need a gas heater for your home or your commercial space, our gas fitters can take care of the product selection, installation and routine maintenance.
Only licensed gas fitters can deal with any gas installation or maintenance work. Do not attempt to do the job yourself, give us a call on 9191 7374 and we will be able to assist with your gas fitting needs.
Outdoor Gas Heaters Maintenance and Servicing
Regular gas heater maintenance will make sure your heater is good to go when the temperature plummets. Faults and leaks in patio heaters or log fires can go unnoticed and your heater might just stop working when you are hosting a party. To ensure your heater is working correctly our gas fitters recommend a yearly maintenance check. Servicing the heater can uncover any malfunction or wear in the gas appliance and fittings enabling repairs before serious issues develop. Keep your heater clean and free from debris before use. Schedule a gas heater maintenance service today.
Great reasons to choose our gas fitters for your outdoor gas heating needs?
We are fully licensed and insured gas fitters operating throughout Sydney
All our work comes with a gas compliance certificate allowing you complete peace of mind and safety assurance
We are punctual and reliable so you won't have to waste your day waiting for us. We will call to let you know when we are 30 minutes away and complete the job within time
We charge by the job, not by the hour. Plus we provide an upfront quote on our jobs so you know what you are paying for and you won't get a bill shock at the end of the job
We offer comprehensive gas fitting solutions - gas appliance installation and repairs, emergency gas leak repairs, bayonet fitting, LPG and natural gas installation
All our work comes with a lifetime guarantee so if you face any issue, we will return and fix it for free
We will clean up the mess and leave your premises in immaculate condition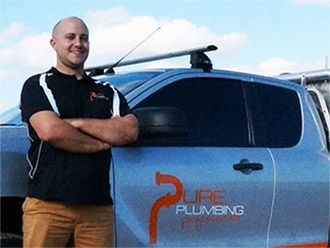 Your Trusted Outdoor Gas Heating Specialists in Sydney
For all your outdoor gas heating needs, give us a call on 0488 801 003 or complete our online outdoor gas heater enquiry form.
Frequently Asked Questions about gas fitters
Signs you may have a gas leak
What does a gas leak smell like?
What is a gas compliance certificate?