Gas bayonet fitting, repair & installation services
A gas bayonet is a wall or floor mounted fitting that provides an easy connection from your external gas supply to your internal gas appliances. Using natural gas to power appliances such as a heater can cost far less annually than a conventional electric heater.
Pure Plumbing Professionals experienced gas fitters can take care of gas bayonet fitting installation, repairs and relocating throughout Sydney homes and businesses. Book today.
Book Bayonet Fitting Online Now For 10% Off*
How gas bayonet fittings work
A gas bayonet fitting is made up of two parts one being referred to as a male and the other as female. Bayonet fittings when installed correctly provide a safe connection between the supply and the appliance.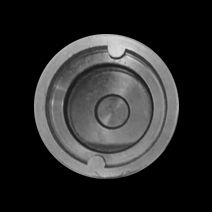 Female part
The female part of the bayonet fitting is attached to either the floor or the wall. There are two lugs on the inside of the flange that lock the male fitting in.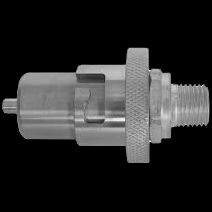 Male part
The male part of the bayonet fitting is commonly found on the hose from the appliance. The tip the male fitting when connected opens the gas port within the female fitting.
Bayonet installation
If you need a gas bayonet fitting installed our gas fitters can help. After installing a new bayonet fitting to your home our gas fitter will provide you with a certificate of compliance.
Purpose of certificate of compliance
A certificate of complance is to show that the new fitting is safe for use and also complies with relevant NSW regulations and Australian standards. It also helps to verify the gas fitter that performed the installation as their licence number needs to be present.
This is to cover the home owners in the event of suspected poor workmanship which results in the service being unsafe for use.
Placement options for gas bayonet fittings
There are 2 placements for fittings that you can have within your home. Either indoor for heaters and other appliances or outdoor for barbecues and upright heaters. Both provide the same amount of gas to an appliance. However outside fittings are exposed more to the elements and will need to be maintained more regularly than inside fittings.
Bayonet Covers
If you are worried about debris or bugs getting into or clogging up your female fitting when not in use you are able to use dust covers. There are various different types of dust covers available on the market. Below are 3 of the most common you will find.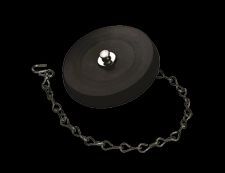 Plug Cover: Is a snug fit just inside the flange of the female fitting.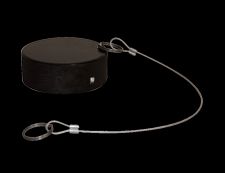 Cap Cover: Fits over the top of the female fitting covering the port.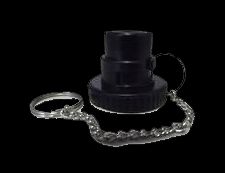 Male Cover: Locks into the female fitting using the same lugs as a male fitting.
Gas bayonet safety essentials
If using a gas heater which is supplied by a bayonet fitting in a bedroom we strongly recommend only using a flued gas heater. Using an un-flued gas heater in extreme cases can make the bedroom completely inhabitable.
Under no circumstances should a naked or open flame be placed near a gas bayonet fitting. This is highly dangerous and can result in an unexpected fire and in extreme cases fatalities.
Keep the bayonet fitting clean and clear of debris and bugs. Keeping the port clean and clear allows for a good continuous flow of gas from your port to your appliance. Debris and bugs can disrupt this flow and can cause leakage.
Your local gas fitter in Sydney
If you would like help installing, repairing or moving a gas bayonet in your home or business contact our licenced gas fitters on 0488 801 003, our friendly staff are ready and waiting to assist you with your enquiry and arrange your booking.
*terms and conditions apply
Frequently Asked Questions about gas fitters
Why organise a gas heater service?
Flued or unflued gas heaters? A pros and cons analysis
Is a gas leak an emergency?