What is a Plumbing Emergency?
How do you differentiate what is a plumbing emergency and what isn't? Most of the time the answer is quite obvious but other times an issue may be larger than you think.
Our plumber explains some common problems that can become plumbing emergencies plus some simple steps you can do if they occur in your home.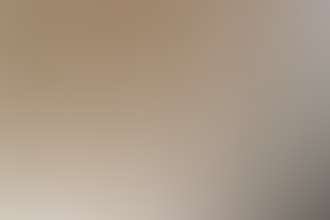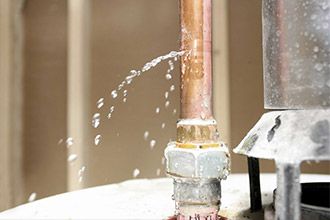 Common Plumbing Emergencies
I can smell Gas
Leaking gas is extremely dangerous and can cause carbon monoxide poisoning in a very short time. If you think you can smell gas or suspect that a pipe is leaking gas make sure you turn the gas off at your home's main gas valve immediately, open all the doors and windows to allow fresh air into your home, and call a plumber as soon as possible.
Gas is extremely flammable and can cause asphyxiation in confined spaces. Never use electrical equipment, lights, matches, lighters or any type of naked flame around a possible gas leak.
NEED AN EMERGENCY PLUMBER?
Get professional help, book a great Sydney plumber here
My Water is leaking
First of all try and shut off your water supply either from the source and if that's not possible, via your mains. Water leaking, regardless of the actual culprit can cause major problems and be significantly costly if you don't get the issue rectified as soon as possible. Water leaks can be caused by many things including tap washers failing, damaged and worn seals, tank corrosion, cracked drains and even a dodgy washing machine.
A trickle can very quickly become a torrent so turn the mains tap off as soon as you can and get in contact with an emergency plumber to fix aleaking tap and avoid damage to your home and excessive water wastage.
My drains are blocked
While water can still dissipate down a semi blocked drain, a complete blockage will cause you a world of pain and could flood any part of your house and property the pipe involved covers.
Burst pipes
Water from a burst pipe can very quickly damage flooring, walls and cabinets. Many things can cause a pipe to rupture including age, accidental impact, faulty workmanship or low-quality plumbing fixtures.
If you discover a blown pipe at home turn the water off at the mains tap (usually located next to your meter) as soon as possible and call a plumber. The pipe will need to be repaired before the water can be restored to your home.
I have no hot water
No hot water for a day is manageable in the middle of summer but once the weather cools down hot water becomes a necessity. The cause of your lack of hot water could be any number of things.
Check the hot water systems power supply. (Is there gas or electricity to the rest of the house? A basic point but worth checking before you call the plumber.) And contact your plumber.
Clogged Toilets
If you are unable to Flush your toilet and are unable to use another then this could be a plumbing emergency, ensure your toilet doesn't get used a reflushed as this could cause it to overfill and escape onto the floor.
Non Plumbing Emergencies
Generally if you think the problem can wait and it's not something on out list above then it's generally not a plumbing emergency. If you are not sure, it's worth calling your plumber anyway. They can offer advice on what to do in all of these situations and can talk you through measures to keep things going (or not) until business hours if it's not urgent.
Search By Service
Pure Plumbing Professionals Reviews
56 reviews
See what our clients are saying about our plumbers
Cassandra whitfield from
Services: Blocked Drains
11-03-2019


Just a note to acknowledge the amazing service provided to us recently by Jeremy and his team. Following on from the unfortunate experience of a blocked sewerage pipe we were informed by another company that we required a boundary trap replacement and, accordingly, were provided with a quote of i...

Graeme jones from
Services: Blocked Drains, Services: Emergency Plumber
29-04-2019


Was not having a Good Friday with a seriously blocked drain problem. Called Pure Plumbing and extremely pleased with the service provided. In the first instance the public holiday call out fee was much more reasonable than others we had called. The plumber arrived within an hour - and even called...

Greg hill from
Services: Plumber, Services: Hot Water
25-01-2019


Thank you for your fast service fixing our leaking shower taps.

Gregg from
Services: Plumber, Services: Hot Water
25-01-2019


Perfect. Thank you once again for all of your great work. The attention to details and quality of craftsmanship shows in your work. I'm truly grateful that you guys are my plumbing team.

Heather from
Services: Plumber
25-01-2019


Hi Jerram A massive thank you for sending Michael to fix our toilet and main bathroom taps - it is a huge change to have working plumbing!!! Can't thank you guys enough. Have a great day Heather 😊
GOT AN EMERGENCY?
Do you need immediate help with serious plumbing & drainage problems in Sydney?
Our Plumbing Awards
Have a plumbing emergency?
Click to call now
Your Local and Reliable Plumbers
With alot of us now working from home, now is the best time to ensure that your home is in tip top shape. All of our plumbers comply to the latest government mandates around safety and disinfection to avoid spreading of COVID-19 as well as the safety and wellbeing of our customers. Our services are still available 24 hours a day so you can be rest assured that if something happens we have you covered.
If you are experiencing a plumbing emergency then call your local 24 hour plumbers on 0407 837 729.
Book a Plumber