Simple ways to prevent stormwater damage even BEFORE it starts raining

Living in Sydney at the moment is WET! We all know La Nina is here to stay so make sure your home is safe and prevent any damage from the stormwater by taking some precautionary measures to avoid any damage to your pocket in the near future!

NSW State Emergency Services have recorded their busiest year ever with 64,000 requests for assistance; including 38,000 storm-related jobs. With the weather not looking to abate anytime soon, make sure you keep your home and family as safe as possible by following some of the following tips prior to the next storm.

#1 Ensure your gutters are clean
Sticks, leaves and stones all accumulate in your gutters and can easily lead to a blockage. Having your gutters regularly cleaned is essential prior to storms as blocked gutters can lead stormwater to take an alternative route and cause obvious water damage to your property and even more troublesome, to the foundations. Inserting gutter guards are a good idea to stop any debris going down your downpipes to prevent blockages.
#2 Repair roof damage
If you have a tiled roof, have a professional inspect your roof for loose or damaged tiles. If your roof is Colorbond, have the edgings, flashing and membrane assessed as they can start to lift and create gaps to allow stormwater to seep in. Even small leaks or loose tiles can very quickly become large problems in a storm.
#3 Clean stormwater drains
Stormwater drains are amazing. They save our homes from serious flooding, but they're next to useless if they are full of debris. If you are doing any garden work or tree trimming, always remove the branches and leaves as these are usually the culprits. A good way to prevent any garden debris getting into your storm drains is by installing a stormwater grate.
#4 Upgrade your stormwater drainage
If you have experienced stormwater accumulating near your home, have a professional assess your stormwater drains to ascertain whether they suit your needs. CCTV inspections can diagnose whether you have any existing problems in your stormwater system and aid the repair process. Ensure there are no cracks or tree root intrusion in your system as well as no faults in the pipe lining as these will create extensive flooding issues.
Additions to your existing system such as stormwater pits or french drains will improve your stormwater protection exponentially.
Looking for stormwater protection?
Get professional help, book a great Sydney plumber here
#5 Exit route for excess water
Trench drains are basically surface channels leading the excess water away from your home. A plumber can take the slop, length and width required for your needs and provide a long term solution to protect your home's foundations from water damage. Furthermore, this will ensure you are not left wil stagnant water pooled on your property, which is a breeding ground for mosquitoes!
#6 Move loose garden items
Move or secure loose items such as BBQs or outdoor dining furniture as they can be displaced in a storm or even become projectiles towards your property. Also ensure your garden pots and plants are away from the stormwater grates and drains as blocking these will lead to flooding.
#7 Trim your trees
If you have large, overhanging trees, which are at risk of having branches broken, have a qualified arborist inspect them. Problem trees can cause serious damage to your home, vehicle and other nearby properties. Have your trees regularly trimmed to ensure your roof and windows are preserved. Check with your local council with regards to any guidelines on removing trees.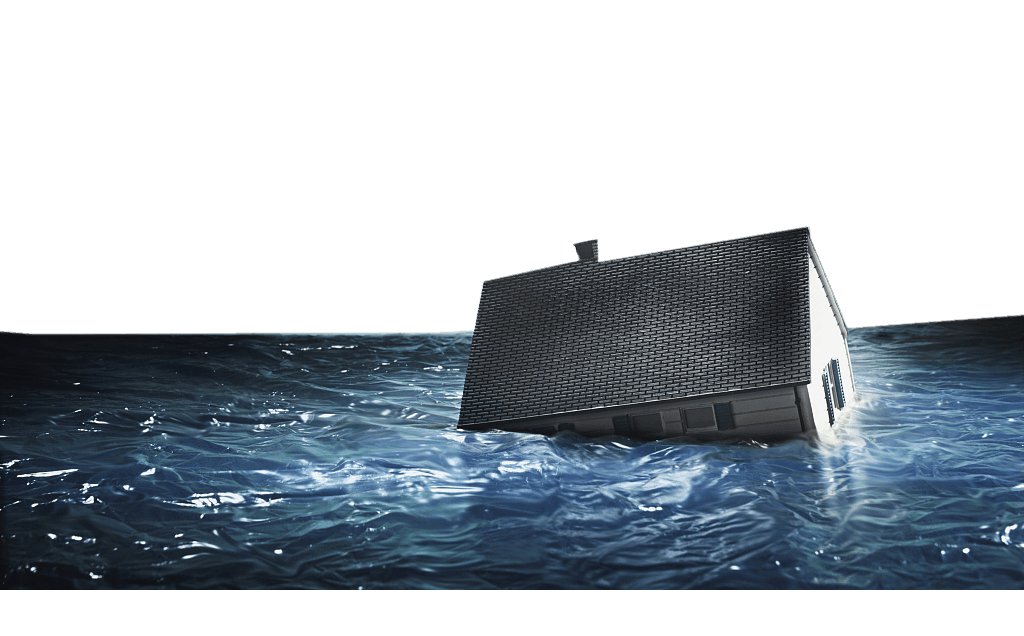 If you would like further information, or you have any questions with regards to preventative measures for stormwater damage, our friendly team of plumbing and drainage specialists can help.
References:
https://www.ses.nsw.gov.au/stormsafe/simple-things-you-can-do/prepare-for-a-storm-now/
https://news.cityofsydney.nsw.gov.au/articles/prepare-now-simple-steps-to-protect-your-home-from-storms