Are plumbing leaks covered by insurance?
Ahh, the topic of insurance. We all know that insurance companies can be a little tricky sometimes, and it is always good to know what you are and aren't covered for when it comes to varying types of damage that can occur to your home. When it comes to plumbing leaks, it isn't a straightforward 'yes' or 'no' answer when it comes to coverage - just like almost everything else to do with insurance.
Every policy is different and every provider is different, just like every home is different, meaning the inclusions and exclusions that are applicable to you likely differ to that of your neighbours, your friends and your colleagues.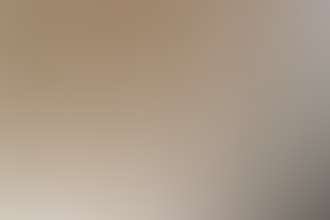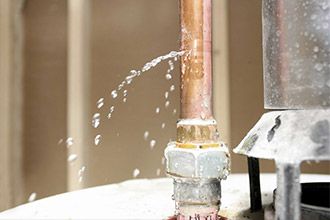 This means it is super important to read the fine print on your policy Product Disclosure Statement (about as exciting as watching paint dry, we know) or speak to your home insurance company directly to find out what's covered in your home. It is better to know the information when you don't need it so you can adjust your policy accordingly, find another provider or make a note should you ever need to use it (let's hope you don't!) then be stung by it when you need it most.
To get you started (as we know it can be a little overwhelming and well… boring) we thought we'd give you some general information to get you moving, along with some pictures to make it a little more exciting.
NEED SOME PLUMBING HELP?
Get professional help, book a great Sydney plumber here
What is covered under insurance and what isn't?
So, we know we said sometimes plumbing leaks are covered and sometimes they aren't, so what exactly does that mean? We've completed a little research on your behalf and found the following:
Maintenance

It appears that the general theme across the policies when it comes to leakage is that if it could be avoided by carrying out regular or reasonable maintenance, it likely won't be covered.

Repairs

Finding the leak and repairing the resulting damage caused by the water leak was covered in some policies, however, the cost of repairing the burst or leaking pipe was not covered. Some policies will also set a limit as to how much they will pay towards locating an unknown leak, for example $1,000.00.

Gradual leaks or seepage

Generally, gradual leaks and seepage are not covered, particularly from a leaking or faulty shower recess or base. This issue extends to all wet areas which have not been reasonably maintained, including the maintenance of seals or waterproof membrane.

Depending on the policy and the insurance provider, some policies will cover gradual leaks if it can be shown that the homeowner couldn't reasonably know the leak was there - this applies to leaks occurring in areas such as inside a wall cavity or under a home.

Waterproof membrane

Water leaks that are located in walls and basements which have a waterproof membrane that has not been adequately maintained are likely not covered. Routine inspections of the waterproofed area are a necessity, with repairs carried out where needed and all damp spots must be investigated promptly.

Structural damage

If there is structural damage to a home which has been caused by water over time from issues like from blocked gutters or drains, this is not usually covered.

Tree roots

If there is plumbing leak damage caused by tree roots, this is generally not covered by most insurance policies.

Roof damage

Regular checks of your roof for things like loose tiles, overflowing gutters and blocked gutters or downpipes, especially after a hail storm, are essential to ensure your home is covered for any water damage from the roof. Insurance providers will not protect homeowners if the damage could have been avoided with maintenance.
What are the signs of a water leak?
Although you may not be able to see a large majority of the plumbing in your home, that doesn't mean that there aren't a few signs that you can see to indicate that your systems aren't as watertight as they should be. These indicators include :
The entire home
Discolouration or mould growth in walls, floors or ceilings particularly in sections adjacent wet areas
Damp carpets, musty or mouldy smells
In the kitchen
Water pooling under or near the dishwasher or fridge
Warped, cracked or discoloured kitchen cabinetry
Warped or discoloured flooring, benchtops, or walls
In the bathroom
Warped, cracked or discoloured bathroom cabinetry
Warped or discoloured flooring, benchtops, or walls
Water pooling around the toilet or under the vanity
Look for water under the washing machine or laundry tub
Check washing machine hose connections and hoses for cracks or damage
In the laundry
Warped, cracked or discoloured laundry cabinetry
In the garden
Constant wet patches or puddles even when there's no rain
Trees or bushes growing much faster than surrounding plants
Movement or cracking in retaining walls, paths or paved areas, and unusual holes
Excess water under or around the hot water system (storage hot water systems often release some water through the pressure relief valve as part of normal day to day operation). Also check roof mounted solar hot water systems and pool heating systems
The flexible hoses that are commonly used in plumbing in both the kitchen and bathroom are significant contributors to water leakage issues, therefore ensure they are regularly checked for damage, cracks or bulging.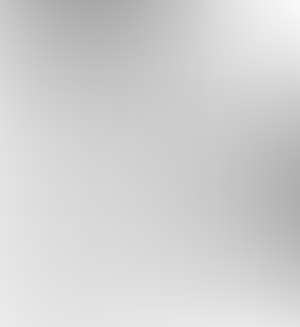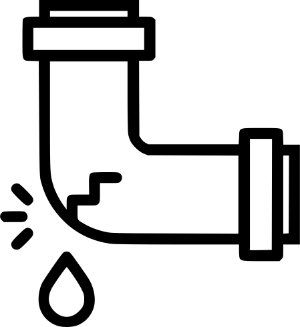 How do I figure out if I have a water leak?
There is an easy test you can complete to find out if you have a leak in the mains water pipe. This test can be carried out when you leave the house or when you don't need to use the water for a few hours:
Turn off all taps both inside and outside your home
Once you have turned everything off, take a meter reading, taking note of the position of the dials as well as the numbers if your meter has them
Don't use your water for a few hours - the longer the better - so you can see if there is a leak
Take another meter reading and compare, making sure you pay attention to the dials as well as the numbers again
Compare the two readings and, if they are different, we recommend calling your local plumber as soon as you can so they can determine where the leak is and complete any repairs needed. It is highly recommended that you have the repairs completed as soon as possible, in order to prevent further damage and also to ensure you do not have a unnecessarily huge water bill!
How can I prevent water leaks?
One word - maintenance! Although maintenance of your home's plumbing will not solve 100% of your water leaks, it can prevent a lot of issues and uncover other nasties before they cause widespread damage. The team at Pure Plumbing are huge advocates for regular maintenance and can help put together a maintenance plan for your home plumbing to suit any circumstances.
Give us a call today on 0488 801 003 or complete an online booking form and we can help you with all your plumbing maintenance needs.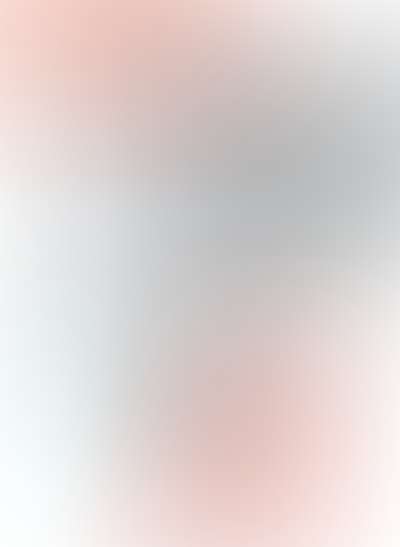 Disclaimer : All this information is general in nature and should not be read in isolation. Every insurance policy is different, just as every home is different, therefore you must speak to your insurance provider to find out the right information applicable to your exact circumstances.
Sources :
Search By Service
Pure Plumbing Professionals Reviews
56 reviews
See what our clients are saying about our plumbers
Cassandra whitfield from
Services: Blocked Drains
11-03-2019


Just a note to acknowledge the amazing service provided to us recently by Jeremy and his team. Following on from the unfortunate experience of a blocked sewerage pipe we were informed by another company that we required a boundary trap replacement and, accordingly, were provided with a quote of i...

Graeme jones from
Services: Blocked Drains, Services: Emergency Plumber
29-04-2019


Was not having a Good Friday with a seriously blocked drain problem. Called Pure Plumbing and extremely pleased with the service provided. In the first instance the public holiday call out fee was much more reasonable than others we had called. The plumber arrived within an hour - and even called...

Greg hill from
Services: Plumber, Services: Hot Water
25-01-2019


Thank you for your fast service fixing our leaking shower taps.

Gregg from
Services: Plumber, Services: Hot Water
25-01-2019


Perfect. Thank you once again for all of your great work. The attention to details and quality of craftsmanship shows in your work. I'm truly grateful that you guys are my plumbing team.

Heather from
Services: Plumber
25-01-2019


Hi Jerram A massive thank you for sending Michael to fix our toilet and main bathroom taps - it is a huge change to have working plumbing!!! Can't thank you guys enough. Have a great day Heather 😊
NEED AN EMERGENCY PLUMBER?
Do you need immediate help with serious plumbing & drainage problems in Sydney?
Our Plumbing Awards
Have a plumbing emergency?
Click to call now
Your Local and Reliable Plumbers
With a lot of us now working from home, now is the best time to ensure that your home is in tip top shape. All of our plumbers comply to the latest government mandates around safety and disinfection to avoid spreading of COVID-19 as well as the safety and wellbeing of our customers. Our services are still available 24 hours a day so you can be rest assured that if something happens we have you covered.
If you are experiencing a plumbing emergency then call your local 24 hour plumbers on 0407 837 729.
Book a Plumber