Do I need an electrician or a plumber for hot water system issues?
Whether an electrician or plumber will fix it best, it depends
Every day, we take for granted our hot water systems. Whether we're having a pre-work shower, washing some clothes, or doing the dishes, the importance of hot water can't be understated.
Calling out the wrong person for the job can come at a timely and financial cost to both you and the professional.
We only really appreciate hot water when the system isn't operating as it should. When this inconvenience arises, a commonly posed question is 'should I contact a plumber or an electrician?'
How to find out who to contact
Whether you need to call an electrician or a plumber when having hot water issues depends on the particular problem at hand.
To set you on your way, we advise the initial action you take to be:
Making sure the circuit breaker in your switch box is working properly. If it has tripped, check to see if it can be turned back on.
Test your hot water system's pressure relief valve.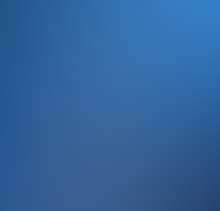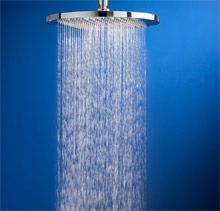 Is it a job for an electrician?
If the hot water system has tripped the circuit breaker, it's likely that the cause is electrical.
Another common symptom of this cause is fully-functioning plumbing fixtures that are releasing lukewarm water when you're after hot.
Though this is often a sign of a tempering valve and therefore plumbing problem, a playing-up relay switch or booster could be the cause.
Or should I call a plumber?
For hot water issues you've deemed most likely not electrical, contacting a plumber is a safe bet. Regular signs of a malfunctioning hot water system we plumbers see are:
Lack of water flow from taps
Pressure valve problems
Hot water tank leakages
Water discolouration
If you're experiencing any of these signs on your premises, then it's advised that you get in touch with a fully licenced plumber.
Pure Plumbing Pros are specialist hot water plumbers, operating throughout the Sydney region. Our qualified plumbers are experts in all things hot water; from installation, to maintenance and repair. Get in touch with a friendly staff member today on 02 9191 7374, or complete a booking form.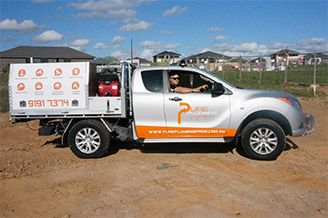 ---
Resources used
https://www.tradesmenontime.com.au/need-a-plumber-or-an-electrician/
https://manceelectrical.com.au/hot-water-cold-do-you-need-a-plumber-or-electrician/
https://www.algesterelectrical.net.au/blog/do-you-need-electrician-or-plumber
Your Hot Water Experts
click here to contact an actual plumber
Search By Service
Pure Plumbing Professionals Reviews
56 reviews
See what our clients are saying about our plumbers
Cassandra whitfield from
Services: Blocked Drains
11-03-2019


Just a note to acknowledge the amazing service provided to us recently by Jeremy and his team. Following on from the unfortunate experience of a blocked sewerage pipe we were informed by another company that we required a boundary trap replacement and, accordingly, were provided with a quote of i...

Graeme jones from
Services: Blocked Drains, Services: Emergency Plumber
29-04-2019


Was not having a Good Friday with a seriously blocked drain problem. Called Pure Plumbing and extremely pleased with the service provided. In the first instance the public holiday call out fee was much more reasonable than others we had called. The plumber arrived within an hour - and even called...

Greg hill from
Services: Plumber, Services: Hot Water
25-01-2019


Thank you for your fast service fixing our leaking shower taps.

Gregg from
Services: Plumber, Services: Hot Water
25-01-2019


Perfect. Thank you once again for all of your great work. The attention to details and quality of craftsmanship shows in your work. I'm truly grateful that you guys are my plumbing team.

Heather from
Services: Plumber
25-01-2019


Hi Jerram A massive thank you for sending Michael to fix our toilet and main bathroom taps - it is a huge change to have working plumbing!!! Can't thank you guys enough. Have a great day Heather 😊
GOT AN EMERGENCY?
Do you need immediate help with serious plumbing & drainage problems in Sydney?
Our Plumbing Awards
Have a plumbing emergency?
Click to call now
Your Local and Reliable Plumbers
With alot of us now working from home, now is the best time to ensure that your home is in tip top shape. All of our plumbers comply to the latest government mandates around safety and disinfection to avoid spreading of COVID-19 as well as the safety and wellbeing of our customers. Our services are still available 24 hours a day so you can be rest assured that if something happens we have you covered.
If you are experiencing a plumbing emergency then call your local 24 hour plumbers on 0407 837 729.
Book a Plumber