What is backflow testing?
Backflow testing ensures the device is working to protect the drinking water in your area. During a backflow test, your plumber will turn off the downstream shut-off valve, wait a few minutes and test the pressure in the system using a special backflow testing kit. The test is carried out to ensure the pressure is as it should be and the device is functioning.
A licenced and accredited backflow prevention plumber is required to test, inspect and commission the backflow devices. Your backflow plumber will submit the completed test report to Sydney Water (or relevant water authority or council) on your behalf.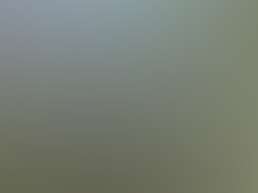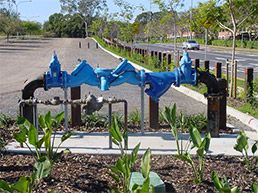 A backflow device is fitted to the fresh water pipe on your property to stop the flow of water moving back into the mains water system which can occur if there is a difference or drop in water pressure.
Contaminants used in some applications can pose a serious risk to the safety of the fresh water supply in your area. This can potentially allow contaminated water containing such as hazardous chemicals, bacteria and debris to flow back up into the water service.
Backflow prevention devices stop backflow siphonage using either one of these methods:
a one-way valve
an air gap
a break tank
Examples of properties or situations where a backflow prevention device is required include - construction sites, emergency sprinkler or fire service systems, swimming pools, manufacturing facilities, and restaurants with grease traps.
BOOK YOUR ANNUAL BACKFLOW TESTING TODAY
Get professional help, book a great Sydney plumber here
How often does backflow testing need to be done?
Properties with a high or medium hazard rating must have a backflow device test carried out after the device installation and then once a year after that.
Low hazard properties are usually fitted with a non-testable backflow device. Many smaller Sydney Water meters (20 or 25 mm) are fitted with a backflow prevention device which is suitable for low-risk use.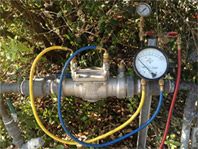 Your installation plumber will carry out a hazard assessment to establish the risk level of your property.
Cross-connections are rated using three degrees of hazard:
High Hazard: Any condition, device or practice that, in connection with the water supply system, has the potential to cause death.
Medium Hazard: Any condition, device or practice that, in connection with the water supply system, has the potential to endanger health.
Low Hazard: Any condition, device or practice that, in connection with the water supply systems, constitutes a nuisance but does not endanger health or cause injury.
Need a backflow test carried out at your Sydney property? Book our experienced plumbing team today.
More information on Backflow Prevention Testing.
Search By Service
Pure Plumbing Professionals Reviews
56 reviews
See what our clients are saying about our plumbers
Cassandra whitfield from
Services: Drainage Solutions
11-03-2019


Just a note to acknowledge the amazing service provided to us recently by Jeremy and his team. Following on from the unfortunate experience of a blocked sewerage pipe we were informed by another company that we required a boundary trap replacement and, accordingly, were provided with a quote of i...

Graeme jones from
Services: Drainage Solutions, Services: Emergency Plumber
29-04-2019


Was not having a Good Friday with a seriously blocked drain problem. Called Pure Plumbing and extremely pleased with the service provided. In the first instance the public holiday call out fee was much more reasonable than others we had called. The plumber arrived within an hour - and even called...

Greg hill from
Services: Plumber, Services: Hot Water
25-01-2019


Thank you for your fast service fixing our leaking shower taps.

Gregg from
Services: Plumber, Services: Hot Water
25-01-2019


Perfect. Thank you once again for all of your great work. The attention to details and quality of craftsmanship shows in your work. I'm truly grateful that you guys are my plumbing team.

Heather from
Services: Plumber
25-01-2019


Hi Jerram A massive thank you for sending Michael to fix our toilet and main bathroom taps - it is a huge change to have working plumbing!!! Can't thank you guys enough. Have a great day Heather 😊
NEED AN EMERGENCY PLUMBER?
Do you need immediate help with serious plumbing & drainage problems in Sydney?
Our Plumbing Awards
Have a plumbing emergency?
Click to call now
Your Local COVID Safe Plumbers
Pure Plumbing Professionals are still your go to 24 hour plumber service. We adhere to the latest covid-19 safety policy and procedures set by the government.
Important: Our Plumbers all have police checks and COVID vaccinations for your peace of mind.
For your health, safety and peace of mind we have implemented no touch tradesman visits. This also includes keeping a minimum of 1.5 metres of separation as well as wearing protective equipment and washing and sanitising our hands before, after and during our visit.
As always we will clean up after ourselves leaving your home the same if not better than when we arrived.
If you are experiencing a plumbing emergency then call your local 24 hour plumbers on 0407 837 729.
Book a Plumber